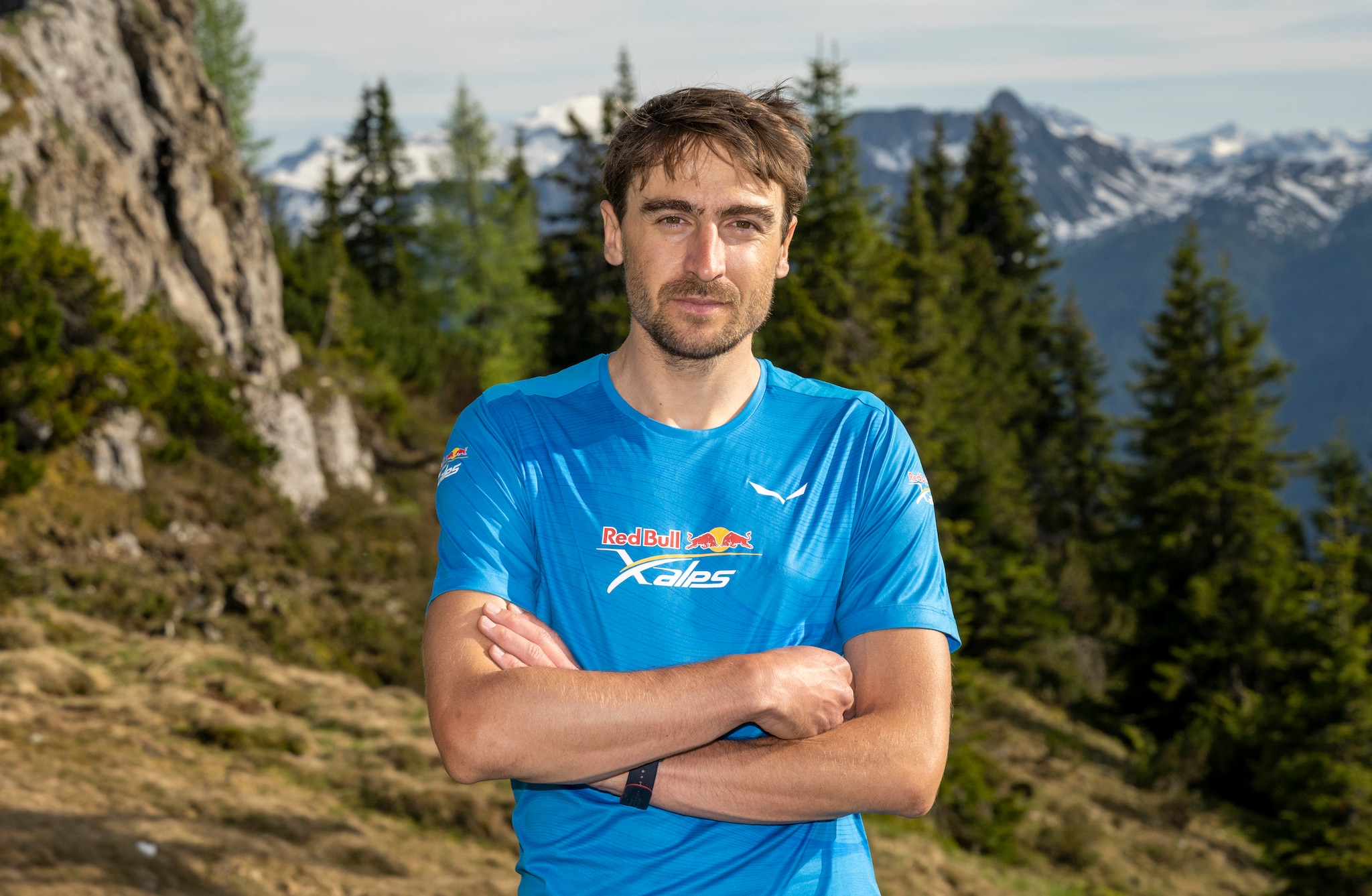 dtg

-- km

height

-- m

speed

-- km/h

heart beat

-- bpm
FRA1
Nationality:

France

Date of birth:

18 December 1991

Profession:

Paragliding instructor and test pilot

Supporter:

Jérémie Lager

Sponsors:

Neo, Cebe, Only Yacht, France Herboristerie
We sat down with Maxime and talked about his Red Bull X-Alps 2021. He told us about his highlights and stand-out moments and how the race compared to his previous ones.
What was your highlight of the race?
Day 7 going around Mont Blanc because I still felt super strong, both in the air and on the ground. And it was probably the coolest flight of the race. It was nearly normal conditions, something very unusual during this edition.
What was the toughest part for you?
Knowing that it was over for the victory during Day 8. Mentally, it's probably the worst moment I had in the competition.
What was THE stand-out memory for you?
My 9-hour flight from Locarno to Kronplatz, passing over Pitz Palü and Ortler. Definitely a very challenging flight in strong winds, in which I was struggling to not fall asleep when I was arriving in Merano because of the Night Pass.
How was this race in comparison to your other Red Bull X-Alps races?
Much more demanding in the air, often struggling with strong winds and thunderstorms. From time to time, I felt on the edge of what one can do with a paraglider.
Dive into Maxime's day-to-day experience through the race news and social media updates to see what it takes to complete the world's toughest adventure race!
The clock stopped at 11:30AM on Friday July 2, 2021
The Red Bull X-Alps 2021 has finished. The clock stopped at 11:30AM on July 2, 2021 and these are the final rankings.
Congratulations to Christian Maurer (SUI1) who is the champion for an incredible seventh time, and to all our Red Bull X-Alps athletes, supporters and teams for a safe, fair and exciting race.
Thank you for following, but stay tuned. The race may over, but keep an eye on all our channels where we will be publishing new photos and videos, race drone footage, race analysis, athlete statements and interviews. We will be sharing special moments from throughout the race, stories and interviews with the athletes – and of course the 52-minute documentary.
Resting – 0 km to finish – 4th place
Maxime Pinot (FRA1) has tagged TP12 Schmittenhöhe and has just launched for his last flight of the competition, down to the raft in Zell am See. We can only imagine the elation and relief he met be feeling, as he reaches his goal.
Has Maxime Pinot (FRA1) chosen the right route over Simon Oberrauner (AUT2)? He's ahead crossing the valley, but he's low, at 2300m and still needs to cross and climb up. Simon is flying along at 3000m but he has 7km more to go. What an exciting battle for third!
We caught up with Maxime Pinot (FRA1) and his team when they were hiding from a thunderstorm this morning, at the well-known paragliding take-off of Antholtz. While thunder rolled loud in the background and the rain is just pouring down in buckets, he said: "This storm wasn't forecast, but it's X-Alps, it's never as planned. So we wait until it passes and for the sun to warm the ground. I think it will take some time, we'll see."
Simon Oberrauner (AUT2) and Maxime Pinot (FRA1) have just reached Turnpoint 11 Kronplatz, flying in side by side. They have pulled away from Patrick von Känel (SUI2) and Benoît Outters (FRA2) and are now 155km ahead of the latter.
Our race reporter Tarquin Cooper caught up with Maxime Pinot (FRA1) this morning. And that wasn't easy: Maxime was literally running up the mountain leaving the supporters and the reporter gasping for breath. "I'm feeling very good this morning," said Maxime. "If the body tells me you can push, I push. If you have to rest you rest." He said yesterday was just brilliant. "A bit bumpy around Mont Blanc with the west wind, but it was great flying, great landscapes." They are headed to the Simplon pass and into Italy. "That should be better for the forecasted föhn."
Racing up the Simplon pass
Good morning from Maxime Pinot (FRA1)! He has already hiked up towards the famous Simplon pass that connects Switzerland to Italy. Not hiked really, but he ran. Even his supporters said that he was going fast. Maxime is not resting yet, because he wants to get to the best spot to fly from. He said that the conditions for flying look really good. "I think we can make 200km today." And he only has 400km to go to Zell am See!
Maxime Pinot (FRA1) has pulled 15km ahead of Chrigel Maurer (SUI1) and now his fellow Frenchman Benoît Outters (FRA2) has almost caught up with Chrigel. Just 6km to go and Chrigel will be in third place!
FRA2 and FRA1 are flying over the village of Les Gets chasing down Maurer ahead. They are at 2000m
Chrigel Maurer (SUI1) and Maxime Pinot (FRA1) are together. They have been fighting hard all the way this evening. Now perhaps they have time to talk. The terrain here is very difficult underfoot – they have 50 minutes of flying time left in the day, with a final stop-time of 10:30pm.
Maxime Pinot (FRA1) is not letting Maurer (SUI1) away that easily. He relaunched, and surfed a line along the hillside, so low he almost skated along it. His objective is to keep pace with Maurer as they both hike and fly their way to TP8.
Pinot leaps into the lead
For the record, Maxime Pinot (FRA1) took the lead again at 4:00pm today. He flew over the head of Chrigel Maurer (SUI1) before landing about 200m ahead. This is now a foot-race towards TP8 Dent D'Oche until the athletes can launch again.
Flying at 1796m altitude – 640.86 km to finish – 4th place
Hiking at 1598m – 698.34 km to finish – 5th place
Maxime Pinot (FRA1) has managed a flight towards the ski village of Andermatt. He's catching up fast with Aaron Durogati (ITA1) and Benoît Outters (FRA2) in third and fourth postion, who are walking along the valley floor, Aaron is moving up a bit higher to try and fly if he can. Conditions are not completely prohibiting flying just yet and the athletes are making the most of it.
Flying at 1703m altitude – 1130.67 km to finish – 4th place
Race leader Maxime Pinot (FRA1) is currently running up to a take-off just above Wagrain-Kleinarl. His supporter Jérémie Lager said that he might take off as soon as he finds a suitable place and fly down. He is expected at the signboard in Kleinarl within the next half hour. Flying conditions are still fine, said Jérémie, and Maxime will most likely hike up again after the turnpoint and fly again.
Maxime Pinot (FRA1) has led the charge in a direct line towards Turnpoint 2 at Wagrain-Kleinarl. In a straight line the leaders are now about 15km from the TP. When they get there they must land and autograph the TP Signboard. If they stay in the air they should start to arrive sometime after 5pm local time. Check the athletes' 'Ground Speed' to see how fast they are travelling.
The Red Bull X-Alps is on!
And they are off! The start of a 12-day race across the European Alps. From the centre of Salzburg to Mont Blanc and back – a distance of 1238km. Incredible scenes here as just minutes ahead of the start the entire field of athletes sang Happy Birthday for Tom de Dorlodot (BEL). That is the true spirit of the Red Bull X-Alps right there. We look forward to a fast, exciting and safe race over the next two weeks. We are here for the duration – follow Live Tracking and don't miss a second!
When and why did you begin paragliding?I started flying when I was 13. It was a dream since I was 9, because my father was flying.
Do you paraglide competitively? List rankings and events.Yes I do fly competitively. Cross-country competitions: - 2014 Paragliding World Cup Champion - 2016 European Team Champion - 2016 PWC France Winner - 2019 3rd PWC Brazil - 4th at the World Paragliding Ranking System 2015 - 1st at the French Paragliding Ranking System 2017 - Numerous tasks wins in Cat 1 and PWC events Hike & Fly: - 2nd Red Bull X-Alps 2019 - 2nd X-Pyr 2018 - Winner Bornes to Fly 2018 - Winner Airtour 2016 - 2nd Bornes to fly 2016 XC: - Numerous 200 k+ flights in the Alps - Personal record in triangle: 304 kms
What is your mountaineering experience?Trail running races, skimo during the winter, a lot of hiking in the Alps.
What is your paragliding experience?I'm competing at the highest level since more than 10 years now, flying between 200h to 300h per year. I'm a hike & fly and cross-country enthusiast, and I'm always pushing to get better. I took part in the biggest events of the paragliding world, from Red Bull X-Alps, to World Cup Superfinal, Worlds and Europeans.
What is your adventure racing / endurance sport experience?Mainly the Red Bull X-Alps, and other hike & fly races. Trail running races are part of my training, also cross-country skiing.
What does your typical training week consist of?Physical part is made of hike & fly, trail running, running, mountain bike and road bike. During winter, I like to build my endurance with cross-country skiing and some skimo.
What are your best and worst adventure / flying moments?Best: The whole Red Bull X-Alps 2019 adventure with my friends in the team. Worst: The bloody storm in the the Disentis Valley during day 4. It changed the face of the race and it became difficult to challenge Chrigel.
What are the sporting moments you are most proud of?Winning the World Cup Superfinal and arriving in Monaco during the X-Alps.
Have you competed in Red Bull X-Alps before and if so, when?Yes, in 2019.
What appeals to you about Red Bull X-Alps?I always want to get better, and I will prepare as much as possible for 2021.
What will be your strategy during the race?Be adaptable and fast.
Why do you think you will make it to the finish?Because I already made it to the end and it gives me confidence.
What scares you the most about the event?Injury.
Have you ever done anything of this magnitude before?Yes.
Glider make and modelOzone Zéolite
Harness make and modelNeo Stay Up