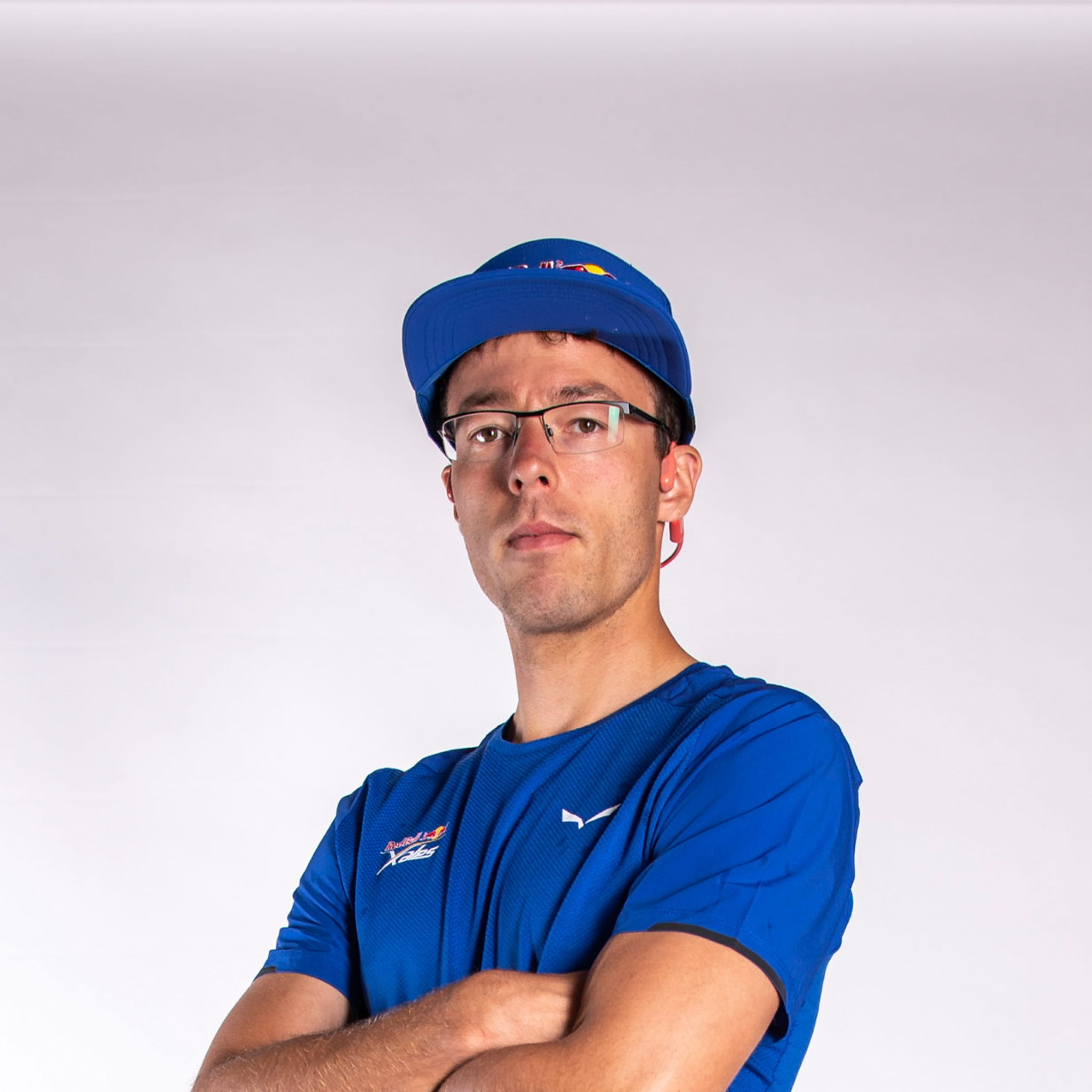 dtg

-- km

height

-- m

speed

-- km/h

heart beat

-- bpm
GER1
Nationality:

Germany

Date of birth:

10 October 1990

Profession:

R&D Skywalk, hike and fly athlete

Supporter:

Antoine Post

Glider:

Skywalk X-Alps 5

Harness:

Skywalk Range X-Alps 3

Sponsors:

Salewa, Gleitschirmschule Luftikus, Bioteaque, Skywalk
How many years have you been paragliding?I am paragliding for seven years now.
How many hours a year are you flying?Hard to answer because at some point paragliding became my job and I stopped logging every flight. But the average of flying on cross country wing per year during the last years was 300 hours.
List your paragliding achievements, both competitions and personal adventures2017: Bordairrace overall 1st, 2017/18: 600km hike and fly crossing the Southern Alps of New Zealand 2018: Bordairrace overall 1st, Crossalps 1st, Salewa Ironfly 3rd, Dolomiti Super Fly 2nd 2018: German Crosscountry Championship 3rd - overall class 2019: Red Bull X-Alps 14th 2019: German Crosscountry Championship 1st - overall class 2019: India Fly to Climb Menthosa Peak Project 2021: Red Bull X-Alps participant 2021: UAE Hike and Fly Championship participant 2022: German Cross Country Championship 1st - overall class, participant in German League, Main supporter of Daniel Oberauer at Dolomiti Super Fly (5th place)
What other adventures have you done, either races or personal projects?My life is all about paragliding
Who makes the perfect supporter?For me the perfect supporter is a person I can fully trust and rely on. He leads the rest of the team and coordinates logistics, organisation, planning and manages everything so I can fully concentrate on hiking and flying.
Why do you want to do the race again?I have unfinished business, twice I was close to the goal, but could not make it. There's a saying: third time lucky!
Entry is never guaranteed (unless you made the podium or goal). Why should you be in the race again?Because I feel like I can be a contender for the podium.
Were you happy with your last performance?Overall I was happy with my performance. I was even first to sign at my home Turnpoint Chiemsee, which was definitely a highlight for me. After nine days I was still feeling strong and focused, but changing winds lead to a bad landing. That s why I have unfinished buisness.
What do you enjoy about the race?It's pure adventure flying! You can plan and think about the route, but in the end it will be different. There are highlights but also downsides and you have to deal with every kind of situation.