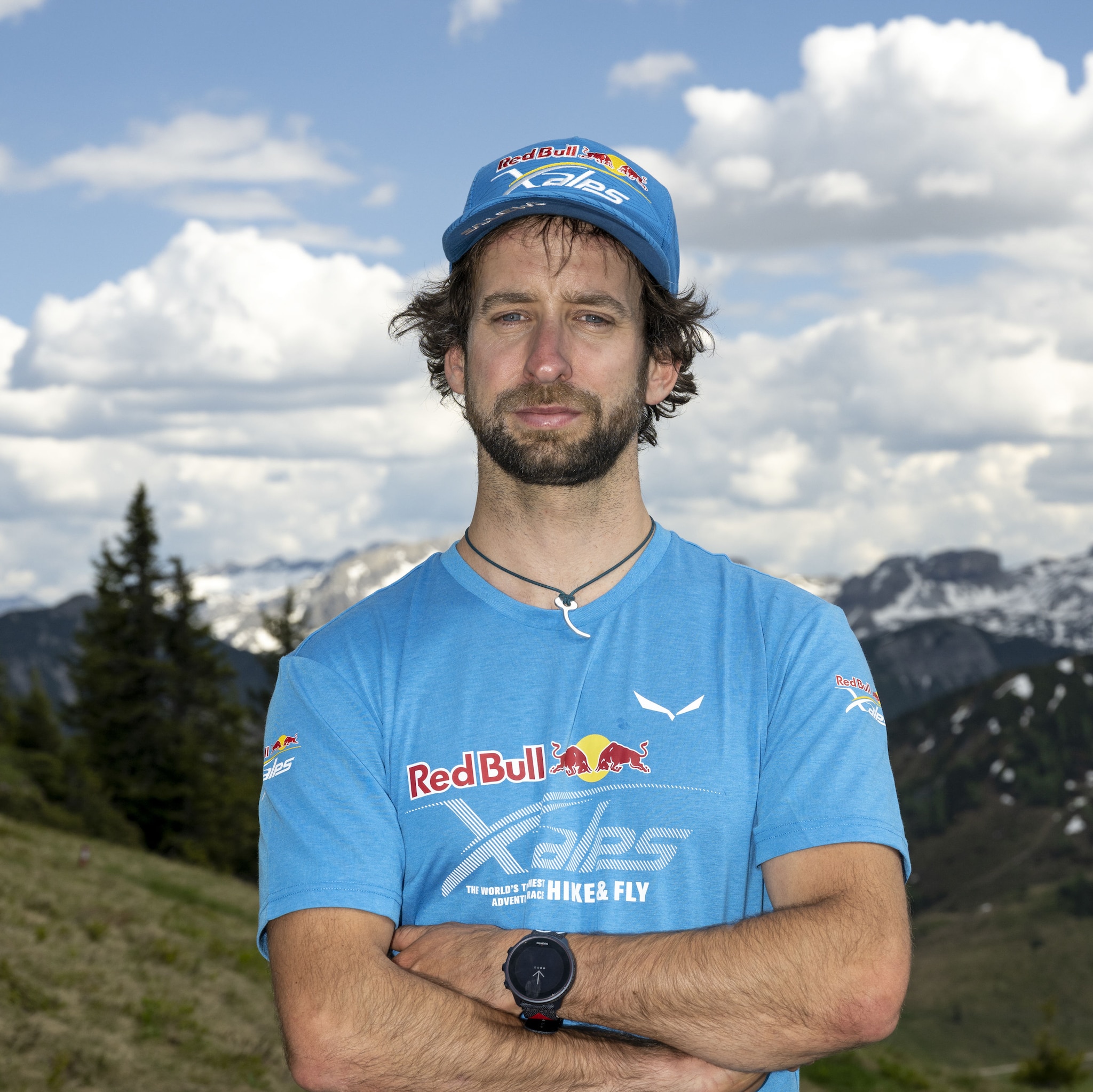 dtg

-- km

height

-- m

speed

-- km/h

heart beat

-- bpm
GER1
Nationality:

Germany

Date of birth:

30 December 1987

Profession:

Self Employed

Supporter:

Sascha Rentel

Sponsors:

I-Clip, Möbel Böck, Skotti, Black Diamond, RC-Network
When and why did you begin paragliding?I started in 2005. Since I was a kid, I was always fascinated by flying. First, I flew model planes and the next obvious next step was to take off on my own.
Do you paraglide competitively? List rankings and events.German Champion 2014, Worldcup Win 2013, 9th X-Alps 2015, 5th X-Alps 2019.
What is your mountaineering experience?I live in the mountains and feel comfortable up there.
What is your paragliding experience?15 years of competitive and accident-free flying.
What is your adventure racing / endurance sport experience?X-Alps 3 times and couple of bordairraces.
What does your typical training week consist of?A lot of hike and fly, running, skitouring, cross-country skiing, stretching and gym.
What are your best and worst adventure / flying moments?Best: To have a super close finish in Monaco during X-Alps 2019 and coming 5th. Worst: Crash in a tree before reaching Monaco 2015.
What are the sporting moments you are most proud of?Winning a worldcup. Reaching Monaco 2 times and having such an awesome time with my incredible team.
Have you competed in Red Bull X-Alps before and if so, when?Yes, 2015/2017/2019.
What appeals to you about Red Bull X-Alps?It is the best experience to travel the Alps in hike and fly style, with an awesome supporter team and this stunning scenery.
What will be your strategy during the race?Make smart decisions and having a nice time. Then the success comes from itself.
Why do you think you will make it to the finish?Because I have a great team.
What scares you the most about the event?Strong winds.
Have you ever done anything of this magnitude before?Yes.
Glider make and modelAdvance Omega X-Alps 4
Clifbar, Advance, Julbo, Wrightsocks, Montane, Bikeacademy Werra Meißner