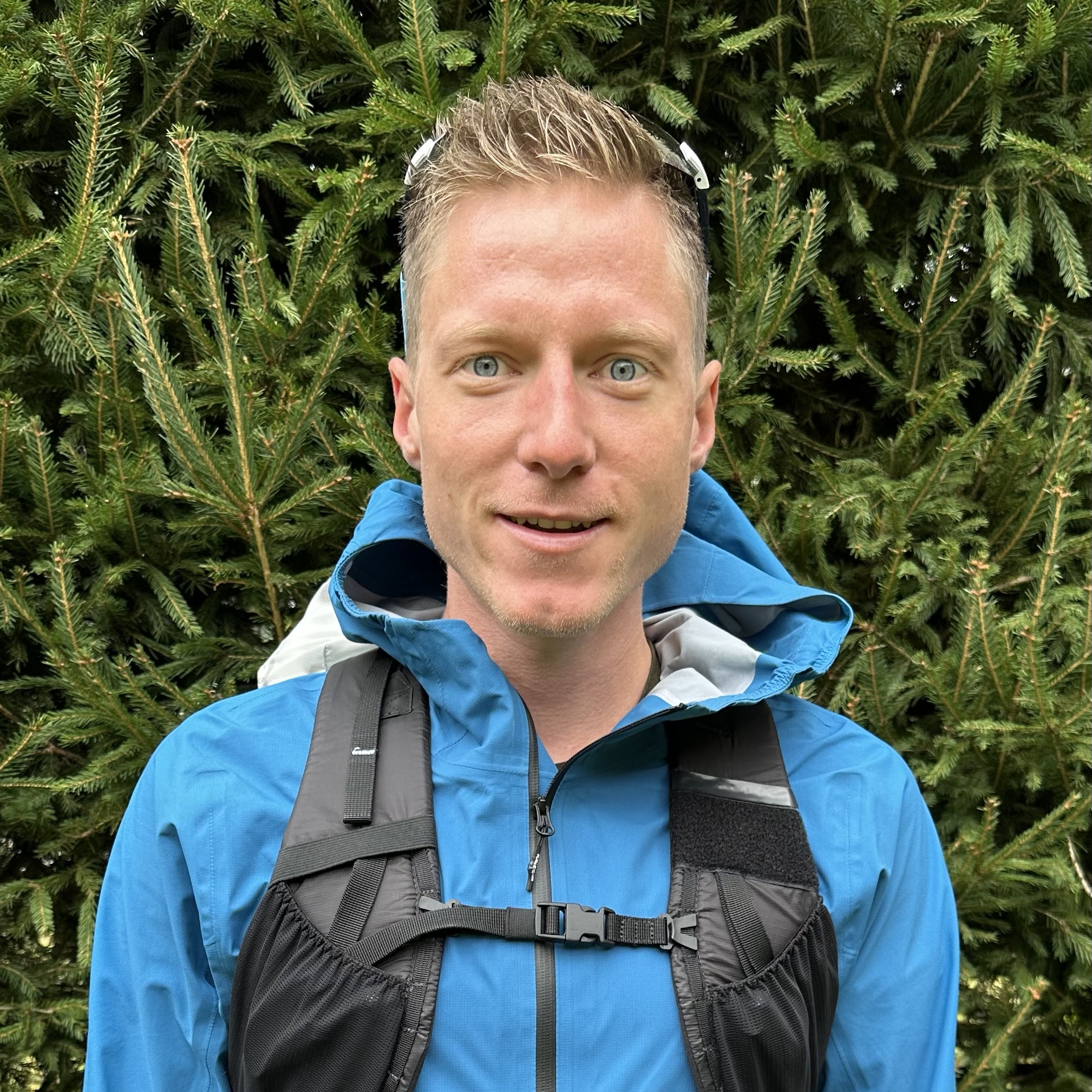 dtg

-- km

height

-- m

speed

-- km/h

heart beat

-- bpm
ITA4
Nationality:

Italy

Date of birth:

30 September 1989

Profession:

Professional Italian Biathlet racing on WC, WCH & Olympics

Supporter:

Andy Frötscher

Harness:

to be defined; testing and trading with Advance (X-Alps harness), Nova (Arium), Neo (X-Alps harness)

Sponsors:

Flugschule Pinzgau, Suunto, Gloryfy Unbreakable, Bruneck / Kronplatz
List your top 5 adventure flying, hike & fly or vol biv experiencesHike and fly Ortler & Mount Blanc, solo and Tandem, hike and fly adventures around South Tyrol, hike and fly world record 2018, launch from Dachstein glacier
List your top 5 paragliding competition resultsSeveral individual race wins and overall win from the hike and fly trophy South Tyrol, victory at the Trippile Triathlon Pfalzen
How many years have you been flying?For 11 years
Tell us how you got into paraglidingFlying has always been a dream for me. After many years of building air models and 3D planes with mounted action cams on them I wanted to live this feeling for real. I had the chance to go for a Tandemflight with one of my friends from our actual Tandemflight team which I'm also working for. After this experience it was clear that I would like to fly by myself, so I went directly for the paragliding licence, to be allowed to fly as often as possible. And I never got tired of the feeling to take off since then.
How many hours do you fly a year?Around 100h+.
Summarize the paragliding experience which you think qualifies you to do to the race?My physical and mental strength helps me to be focused in every moment, even if I have to push my body close to the limit. This capacity I also experienced during the hike and fly world record, where I had to fly back down after every single 7km hike up on the top of Kronplatz peak. I'm able to recover in short time to be ready for the next challenge.
What has been your best paragliding moment?The launch from Ortler, Mount Blanc and Dachstein Glacier solo and also in Tandem. First time flying over the monument of the Dreizinnen at my home place. Hike and fly world record 2018. Hike and fly on four different mountains in five hours and over 5,000 vertical meters.
And your worst moment?One of my worst and most dangerous moments I experienced during one of my first years paragliding when a quick change of wind and weather forced me to a risky landing high up in the mountains at the end of a valley. Damaged glider and harness made me run home all the way. Luckily no injuries.
What is your adventure racing / endurance events experience?Over 390 international WC/WCH/Olympic races around the world in Biathlon, with several wins, podiums and Medals. Several wins from long Mountain running races over 20-30 km and 2,000 vertical meters, like the Tiefrasten X-trem lauf, Kellerbauerlauf, Kronplatzrace. Long running adventure about 73km and 5,000 vertical meters.
What mountaineering experience do you have?Some via ferratas around South Tyrol and Lake Garda, hike and fly on the Ortler and Mont Blanc, hiked up almost all 3,000 mountains in South Tyrol.
List your top 5 best adventuresThe long mountain run from Vipiteno to Brunico over 73km and 5.000Hm+, long road cycling tours over 200km in my home mountains the Dolomites, hike and fly world record 2018, crossing the high mountains by flying and reaching the Pinzgau Area, starting from my home mountain Kronplatz
What other adventure sports do you do?Cross country skiing, roller skiing, long mountain runs, MTB Tours on single trails, invited promotional races like Biathlon on Schalke etc., ski touring after the season during my spring break
What's your training philosophy? Do you follow a regular plan?For already 20 years I'm following a regular plan from my coaches, which combines all different activities like running, cycling, hiking, strength and balance training, rollerskiing etc. The most important is to have a plan which fits you during the most intense training period. But also the recovery time needs to be planned perfectly, as the shape is increasing also after giving a break to your body.
Do you follow a special diet?I'm not following a special diet, but we are supported by many specialists in our Italian national team, with whom I'm working together since many years. Monthly blood and body controls with our doctors and specialists are a routine.
What's your approach to nutrition?I put a lot of attention on my nutrition. I try to eat a lot of high quality foods, choosing seasonal and regional products. A good diet is the main key to enough physical, mental and recovery energy! I also try to listen to my body as much as possible, since it tells you exactly what you need.
What wing do you fly?Actually I'm testing different wings like the new Nova Xenon, Advance OXA and also the Ozone Zeolite. For tandem flights I use the Niviuk Takoo5 and the Advance BiPi. For hike and fly the Nova Bantam and Airdesign SuSi 3 13. In the past I flew many different mini and speed wings. I already flew the Advance OXA 3, Ozone Lm6, Niviuk Klimber 2P and Airdesign Volt4.
What is your race goal?Having a great time and living an amazing adventure with the team and enjoying every single moment it will bring. Learning a lot from new, unexpected situations and growing by finding strategies and solutions. I want to be prepared the best way possible the same as I'm also able to do it for Biathlon competitions.
What is your approach to risk and safety? What are your rules for staying safe?Having the right amount of respect for every challenge helps me not to risk too much in every single situation.
Why do you want to take part in the Red Bull X-Alps?Since I'm flying by myself, I followed this amazing race and it became my goal to be part of this epic adventure. In the past years I even had the chance to get to know a few of these great athletes and talking to them made my interest grow even more. It's exciting to go for a new challenge and to find out more about what I'm able to do. Having a great time with my team and exploring many new places and meeting new people during this adventure.
What does the Red Bull X-Alps mean to you?The Red Bull X-Alps means living through an epic adventure combining paragliding and mountain running. It means going through a big challenge, in finding the best strategy and where you need to be both physically and mentally strong. This race shows how far you can go by running with the strength of your own legs and how far you can fly with the help of mother nature and good instinct. All of this makes it one of the most exciting and unexpected, but also most beautiful competitions.
Why do you think you have what it takes?My physical and mental energy level reached a high level during all my years as a professional Biathlet. In the past years, where I flew more and more, I experienced that these capacities helped me to be focused for a long time, even over a couple of days. During WCH or Olympics I would have seven competitions in 9 or 10 days, which helped me to decrease my recovery time even more. Being a professional athlete showed me to always believe in myself, to fight until the end and to never give up even when it's not working out as planned.
What will be your race strategy?My race strategy has to be defined after knowing the route, and setting a goal every single day to reach. We will have to be really flexible in base of weather conditions and the place where we will be.
Who makes the ideal supporter?An ideal supporter for me is a person who is able to be always there for you whenever you need help. Of course I will need people around me who are experts in weather, physiotherapy or even in flying strategically. There are for sure situations when it will be important to have someone who is also able to make decisions for you or to suggest other solutions from another point of view.
Have you ever done anything of this magnitude before?Between my long Biathlon racing seasons and especially the races at Olympic Games and hike and fly world record this would be my biggest adventure and challenge I have experienced so far!