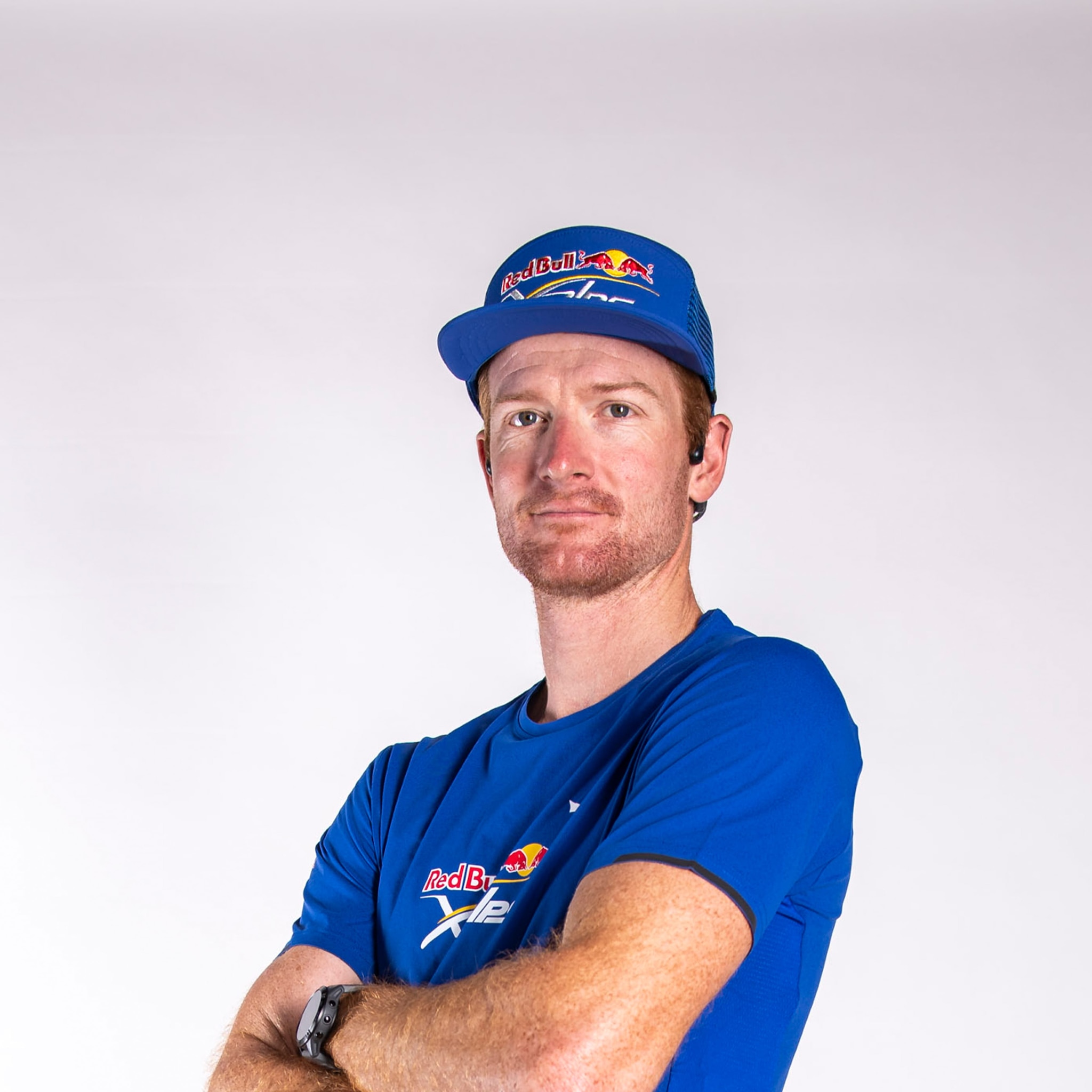 dtg

-- km

height

-- m

speed

-- km/h

heart beat

-- bpm
USA1
Nationality:

United States

Date of birth:

14 March 1991

Profession:

Helicopter and paraglider pilot

Supporter:

Reavis Sutphin - Gray

Glider:

Niviuk Klimber 3

Harness:

Niviuk Arrow P

Sponsors:

Niviuk, Salewa, Eagle Paragliding, USA Hike and Fly, Let Fly Paragliding
List your top 5 adventure flying, hike & fly or vol biv experiences1. The Eiger Tour was my first real experience with hike and fly and it blew my mind! Hiking fast and flying over and around the beautiful mountains near Grindelwald was unforgettable. It's hard not to mention the great people I met, and the food at the high mountain huts. 2. After the Eiger Tour I set off on a three week Vol Biv chasing the best weather to Chamonix, then back to Bellinzona, up to Fiesch and ending near Chur. It was my first time really exploring the Alps. Landing high on grassy ridges to set up my tent and watch the sunset on the Matterhorn was amazing. The infrastructure and terrain are near perfect for Vol Biv and that trip really solidified my love for the sport. 3. In the beginning of my third year of flying I took the opportunity to get far away from other people and just fly into the mountains of the Owens Valley. Because of the weather I stayed mostly on the Inyos and the foothills of the Sierra Nevada. Something about being on the edge of that valley with high wind and no one around called all of my training to attention. Not just the paragliding, but years of powered flight, trail running, rock climbing and mountaineering synergized my deep passion for the sport and appreciation for making good decisions in very complicated terrain. Every step I have ever made took me there. It was an amazing trip to reflect on the past and dream of the future. 4. The X-Pyr this year was a difficult, humbling, amazing experience. My team was well tuned and my mind and body were fully prepared. The rainy start was physically demanding, but I knew all the competitors were in the same position, so I chose to have fun with it and push my skills the way I had planned. Finally, when it was time to fly I was in the right position. I was so happy to get my feet off the ground as we traversed through Spain, scratching my way up and over Montenesa and back into the alpine. Everyday was somewhere new and beautiful with unforgettable moments of scrambling up rocky ridges to alpine launches. Doing this long race format really allowed my team and I to find a groove. It was incredible. 5. Before the X-Pyr I received a call from my friend Honza (who competed in 5 Red Bull X-Alps from 2007-2015) to go back to the Owens for another Vol Biv, this time however the weather was amazing. We spent three days in the Sierra Nevadas flying around the biggest, and most powerful conditions in North America. We landed at alpine lakes deep in the wilderness and cooked steak over the fire. Launching out of steep couloirs in nice strong thermals we made our way North for two days before turning around and flying the crest back to our cars. So many unforgettable moments.
List your top 5 paragliding competition results16th X-Pyr 2022, 15th UAE Hike and Fly Championship, 5th X Red Rocks 2021, 1st-2nd in many local comps
How many years have you been flying?I started paragliding 5 years ago.
Tell us how you got into paraglidingI see paragliding as the purest form of aviation available. Pilots used to ridge soar a mile from my childhood home and I was always so curious. In 2011 I watched a video of the Red Bull X-Alps and saw what was possible. Coming from an aviation and outdoorsman background, I knew I had to experience paragliding for myself.
How many hours do you fly a year?My very first year I flew 250 hours and I have been logging 350-400 a year since.
Summarize the paragliding experience which you think qualifies you to do to the race?I have had great mentorship from some of America's top pilots. Between my second and third year of paragliding the flights really started to click as I was able to fly eight 100+ mile flights that season. Since then, I have taken it back to the basics, training hard with acro, difficult launches and landings as well as flying in sub-par conditions. I have been using these skills to do more deep mountain explorations, doing Vol Biv flights alone and with close friends in areas like the Owens Valley and through the Alps. I have also fallen in love with hike and fly races that have taken me on the most amazing adventures of my life. I competed in the Eigertour, X-Red Rocks, UAE Championships, amd X-Pyr in the past year.
What has been your best paragliding moment?I feel like this changes all the time. I love strong conditions with beautiful views like I had from a 240km flight out of rural Nevada. Cloudbase was near 19,000ft and conditions were fast! The wing danced through the air as I sped down the courseline. Near the middle of the flight though the conditions completely changed. The wind dropped and the thermals practically disappeared as the clouds covered the sky. I had to be patient and slow everything down as I worked my way across the desert from sun spot to sun spot before getting reestablished hours later. It was a special flight and even though I love the strong stuff it was the technical flying, patience and focus that I remember most. After landing I learned that Josh Cohan had circumnavigated the clouds and ended up going around me and slightly farther. It was a learning day, I think the best normally are.
And your worst moment?So, it is not exactly true that I only started four years ago. In 2011 I briefly tried paragliding and after three days at a training hill went to the mountains for my first high flight. I thermalled for 45 minutes mostly chasing another pilot around the sky but he and I both lost the lift and I didn't know what I was doing. The other pilot decided to land at a bail out landing as he recognized he would not make the main landing zone. Unfortunately, with such little experience I tried to go to what I was shown. I did not have the glide and ended up 10 meters in the air hanging from a palm tree. I screwed up, but to make matters worse the fire department came to rescue me bringing a news team along for the action. It was humiliating and now a funny experience I am proud of having. I quickly realized that this sport was going to take a lot more training and learning to do safely, so I gave my gear back to my instructor and said I would be back when I grew up. It took almost seven years, but I came back knowing what I was getting into.
What is your adventure racing / endurance events experience?I have done only a couple of organized running races though I always enjoy them. Mostly I just run the courses on my own time. I have completed a few California Ultras including the 9Trails race in Santa Barbara (35 miles 11k vertical feet in just over 8 hours). As well as a solid 80km day through the heat of the Owens Valley with a 3000 m of climbing. Though my biggest accomplishment in this realm is likely from the X-Pyr having completed an ultra marathon every day for the first 5 days with at least 3000m vert a day. (45 miles day one and two, 35 day three and similar the next two days) It was a great test of my physical capacity and training, and motivates me to train even more.
What mountaineering experience do you have?I have climbed many technical climbs into the high alpine, in alpine style. Many grade V in a day ascents in Colorado, Yosemite, and the Sierra Nevada. I am well versed in glacier travel, snow, and ice having spent some winters in Rocky Mountain National Park climbing and ski descending solo and with partners. The high alpine is my favorite place to be.
List your top 5 best adventures1. At 17 I graduated high school early to hike from Mexico to Canada, 2,650 miles on the Pacific Crest Trail. I learned so much on that solo adventure, averaging a marathon a day in all new places. It was a difficult journey and the ultimate adventure. That journey shaped much of how I live. I left the trail due to snow conditions and had to return in the summer, and ended up doing mostly week to two week segments around work and other adventures. 2. In 2016 my climbing partner Allen and I went into the Black Canyon in Colorado to climb a difficult grade 5 in a day. The cliffs there are intimidating and wild. I ended up leading the crux pitch and completely bonked with a lack of food and water. We reached the summit in the dark, unable to speak, it was an epic day of highs and lows. Reaching the top was amazing but the journey was the best part. 3. Not all adventures have to be a struggle, and Honza and I proved that on our three day Vol Biv in the Owens Valley. It was just beautiful and epic the entire time. We team flew and enjoyed the views and campfires with nothing but smiles. Not another soul the entire time and some nice evening soaring at 14,000ft as the sun set over camp. It was all time! 4.The X-Pyr proved to be more than just an adventure. In the week prior my teammate Reavis and I had amazing flying conditions and were able to cover the majority of the course in just a few days. The joy of flying in new places and seeing new parts of the world is the best adventure I could dream of. On day four I had the amazing opportunity to get an early hike and glide in to reach some alpine lakes. From there I hiked up a col to a perfect ridge line with a few miles of scrambling and summiting multiple peaks. At the end of the ridge was a spot just large enough to lay my glider down and take off into a windy but perfect sky. The flight was unforgettable; skipping down the valley completely in the zone. All my physical and mental skills were needed that day. That maxed out feeling is the reason I love these races and why I want more. 5. In 2010 I traveled to the Mentawai Islands for a surf trip. We spent 10 days boating from surf spot to surf spot chasing swell. The waves were remote, powerful and perfect. The commitment and flow that we experienced during the trip brought about a living in the now that every adventure demands.
What other adventure sports do you do?Ultra running, climbing (all kinds), surfing, backpacking, cycling, ski touring, fishing, hunting
Best adventure moment?So many! The Eiger Tour being my first real hike and fly race. Every part of the terrain was new. I was hoping to see more of the course before the race but the bad weather meant I didn't even see the Eiger until the race started. Flying around the clouds and over the waterfalls of Lauterbrunnen blew my mind. The way we can move through the mountains with hiking, running, and flying is unlike any other adventure and this race really showed me what is possible first hand.
Worst adventure moment?Probably one of the worst experiences was when I was 13 years old on a backpacking trip. I had a horrible allergic reaction to poison oak and on day three woke up to my eyes swollen shut. I hiked out of the backcountry extremely uncomfortable, barely able to see. Reaching the safety of the road was the first moment I was able to relax and realize how horrible the day had been. But in the moment I just did what needed to be done, there was no easy way out and I would not trade that character building adventure for anything. A moment to learn what I was made of at a formative time in my life.
What's your training philosophy? Do you follow a regular plan?I train six days a week with a high priority on volume at a low heart rate building aerobic capacity mixed with high intensity interval training and average two days a week in the gym working on power endurance and stability. All of this goes along with daily mobility, stretching and once a week massage. My plan is written out with some flexibility by my awesome trainer Ben Abruzzo (who is a professional trainer and supported and trained Gavin McClurg for all four of his Red Bull X-Alps campaigns and has also trained Eduardo Garza and Willi Canell for their Red Bull X-Alps campaigns) who always believes flying comes first. So, if the forecast allows I get to fly every day too.
Do you follow a special diet?I try to eat whole foods, nothing super processed. I generally stay away from fake sugar and try to have a semi-high fat diet with some intermittent fasting, which really means I mostly skip breakfast.
What's your approach to nutrition?On a big day I start with some protein. I use almost no supplements other than magnesium, electrolytes and BCAAs. Then a sandwich or burrito for lunch and a salad, potatoes and meat for dinner. The only thing that makes it into every meal is cheese, I love cheese.
What wing do you fly?Niviuk Klimber 2 P
What is your race goal?I know there are competitors that show up on the start line with the goal of the podium or winning. At this point my goal is to make goal. I would love nothing more than to have a safe race filled with adventures with my team and end the journey by landing on the raft. The goal is truly to have an amazing experience throughout the entire journey, from training until the final seconds I want to keep moving and do my best. Hopefully my best is enough to take me to another Red Bull X-Alps with even more experience and even better chances of reaching my goal.
Why do you want to take part in the Red Bull X-Alps?The Red Bull X-Alps has always been on my radar. It is an opportunity to run, hike, and fly with the best athletes in my chosen sport. The Alps are the perfect arena for us. To me this race is sure to be the adventure of a lifetime!
What does the Red Bull X-Alps mean to you?It means early mornings and late nights of constant moving and reaching for a goal. It means traversing the mountains and valleys in a way that is unimaginable to most people. The Red Bull X-Alps is what I think about every hour of every day. It is the pinnacle of awesomeness!
Why do you think you have what it takes?I have done my best to design my life in a way that prepares me for this adventure. All the flying, training, running, and even work life balance are intended to help prepare me to show up ready on the start line. When I started paragliding I decided to work for an SIV program to better my wing handling. When I fly XC I always take off with an objective and include an upwind leg to help prepare my flying. I give myself flying drills. I train hard to go up as many mountains as it takes. I mentally prepare by reading, speaking with past competitors, and sports psychologists to make sure my mind is ready for the difficulties of the challenge. I have sought out great mentors who have competed in the Red Bull X-Alps and am the founder of the USA's first and only dedicated hike and fly race organization "USA Hike and Fly" where we mentor and help train athletes in the US. The organization puts on several hike and fly events every year.
What will be your race strategy?To keep moving. I know there will be times I will want to take a long rest or wait on a launch for improving conditions, but I also know the best chance of reaching the finish will be by constantly moving.
Who makes the ideal supporter?Someone who brings humor to serious times. Someone who cares about me as a person more than the race. They need to see past my smile and ask the right questions as I push through the journey. And of course they need to be an expert at communication and technology by sending me walking routes and keeping an eye on other athletes. They need to be a fantastic pilot, ideally much better than I am and an expert meteorologist with experience in the Alps. This needs to be a person I have flown with a lot so they understand the way I fly and the decisions I make in the air. I see my supporter as the team leader, they make most of the decisions for me; where to walk, where to launch, what's the forecast, etc. Then I do the grunt work of hiking or running and pulling the strings, as I make my own decisions in the air. And of course it helps if they are a great chef in a small space!
Have you ever done anything of this magnitude before?Paragliding is a dangerous sport, there is no way around that. I have trained hard to have great wing handling skills. I have been obsessed about weather for many years so as to not be surprised by conditions. I take a logical approach to safety and risk, trying to be as objective as possible. Sleep is extremely important to this but something that is hard to come by in the Red Bull X-Alps, and so I have taken the opportunity to train this through my work as helicopter pilot flying jobs that fly in stressful situations late into the evening and often getting right back to work at first light. I have few "rules" surrounding safety but I think the main thing that can hurt you is the ground, so having excellent launching and landing skills are a must. I am not doing this sport as a thrill seeker but as someone that loves endurance sports, aviation, and being in the mountains doing my craft.