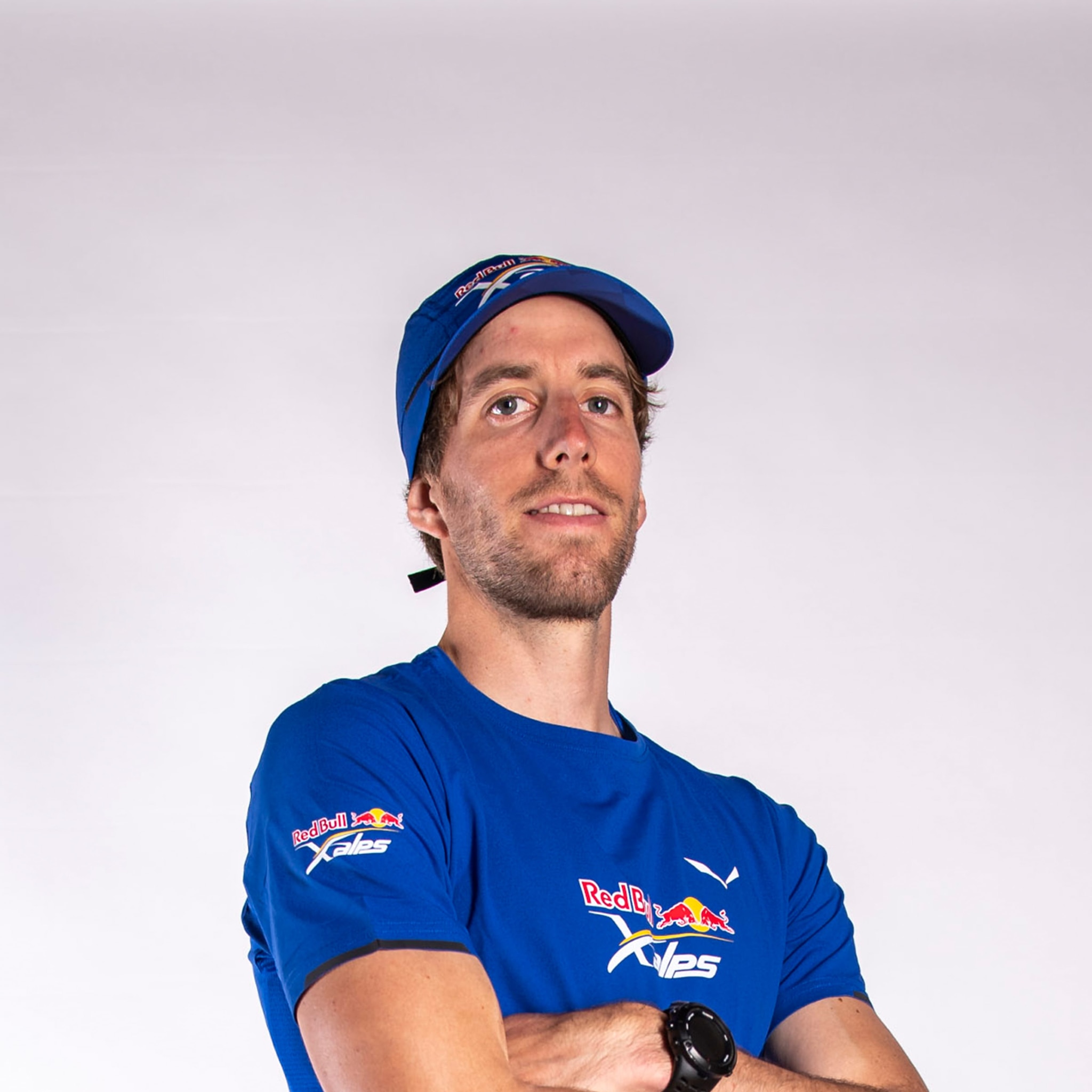 dtg

-- km

height

-- m

speed

-- km/h

heart beat

-- bpm
SLO
Nationality:

Slovenia

Date of birth:

27 June 1991

Profession:

Biathlon coach

Supporter:

Mitja Šuštar

Glider:

Skywalk X-ALPS 5

Harness:

Skywalk Range X-Alps 3

Sponsors:

Skywalk
List your top 5 adventure flying, hike & fly or vol biv experiencesOne of my most recent adventures is probably the X-Slovenia national hike and fly championship, because of the hype and the experience, it was everything I wished for in a competition. During the competition the weather conditions were not ideal and everything depended on our timing. For example, on the first day only me and two other competitors managed to take-off. In my opinion every flight I make is an adventure, but one of my favorites is a flight that started on Krvavec, that took me over the biggest mountains in Slovenia, Julian Alps and Karawanks, to the seaside in Slovenia and than back to the take-off, that summed up in a really nice 192km FAI-triangle.
List your top 5 paragliding competition resultsNational Slovenian Champion in hike and fly for 2022 (I won X-Slovenia), third place in Naviter Open 2021.
How many years have you been flying?I've been flying since 2016.
Tell us how you got into paraglidingI come from a big hiking family, who took me to see most of the peaks in the Julian Alps. Since I have been five years old I have been very enthusiastic about hiking, but later on when I was older I started to discover mountains also through different sports like ski-touring and downhill biking, which made the descends much more fun. But that left me wondering what sport is still out there that combines hiking and adrenalin. At the age of 25 I discovered paragliding and fell in love with flying.
How many hours do you fly a year?Around 250h/year
Summarize the paragliding experience which you think qualifies you to do to the race?Most of my flights are done when the weather is not perfect, which forces me to fight to stay in the air, that keeps me motivated. I mostly fly in the Alps because they are part of my home, because of that the take-offs are not always ideal nor is the wind situation. For now I did not have any problems landing in smaller or difficult areas. For improving my XC flying I also picked up acro flying, which makes me safer when flying in more extreme conditions. I also tested my hiking and flying abilities in June 2022 when Slovenia held its first hike and fly championships (X-Slovenia), where I made it to the 1st place. My hiking condition is really good because I was a professional biathlete until I was 28, I competed in the World Cups, World Championships and Olympics (2018), and because I was so used to training I just did not stop even though I do not compete anymore.
What has been your best paragliding moment?My best paragliding moment is actually also, and this might sound funny, one of my worst ones. It is actually the first take-off I did form a higher altitude. At first it was everything I imagined it would be. Some time passed and I started to feel sick, but in the end that still did not force me to land, I just wanted to be in the air as long as possible. This little story also has a happy ending, I was never sick in the air again.
And your worst moment?Maybe the worst experience I had was when I went flying as a beginner, that was probably my first year of flying, in France. My glider collapsed and I fell down to the ground, I think I even cracked one of my teeth.
What is your adventure racing / endurance events experience?Ljubljanski marathon 21km (time 1:14:00), Palmanova half marathon (time 1:13:43), 35. Drei-Herzen-Marathon (time 1:17:17), until age 28 professional Biathlon career, I competed in mountain running, I was junior national champion and also competed in junior mountain world championship 2010 on Velika Planina, From 2011-2018 I attended professional competitions in Biathlon world cups, world championships and Olympics (Pyoeng-Chang 2018).
What mountaineering experience do you have?I hiked almost all Slovenian mountains, I also enjoy ski touring in Slovenian mountains. For example, I skied the north face (from the top of the glacier on the north side) of one of the highest mountains in Slovenia, Triglav.
List your top 5 best adventuresOne of my first long distance flights, when I hiked up to my hometown hill Blegoš and flew to Italy and back. Also, when I hiked up to another hill near my home called Stari vrh and flew to the seaside for the first time. I am also proud to say that I hiked the highest Slovenian mountain Triglav when I was 6 years old. After a few years I also got the chance to ski the north side of Triglav.
What other adventure sports do you do?Ski-touring, mountain-biking, rock climbing, trail running, road cycling, swimming.
Best adventure moment?It is hard to say, because there are so many. Maybe as I said before when a few years ago, I went ski-touring for two days. On the first day I almost got to the top of Triglav, but it was already getting dark so I decided to sleep in the mountains, so I made myself a bivouac shelter. On the second day I woke up extra early and with the sun rising in front of me, I skied down from the top of our beautiful mountain.
What's your training philosophy? Do you follow a regular plan?Being active is in my nature, it is kind of my way of life. My work profession is actually a biathlon coach, so it is kind of my job to make training plans.
Do you follow a special diet?During the competitions I always prepare supplements like:amino acids, proteins and carbohydrates. But when I train I do not follow any special diet I eat just enough food (mostly pasta) to make my body strong and full of energy so I can keep myself healthy and able to do the planned training.
What wing do you fly?I fly Ozone Zeno and Ozone Zeolite GT. For acro flying I have U-turn Blackout 18.
What is your race goal?My first goal is to finish the race, to reach the goal. The second goal is to do as best as possible.
What is your approach to risk and safety? What are your rules for staying safe?I know that in every competition you need to take some risk if you want to succeed. I know also that I have enough experiences that I can decide wisely if it is flyable or not and when to take risks and when not.
Why do you want to take part in the Red Bull X-Alps?To take part in the Red Bull X-Alps has been my dream since I started flying. I am an outdoor kind of person, I like to hike, run and fly. This competition to me, is like no other, I hold a great deal of respect for everyone who ever competed in it, but I feel like I have been preparing myself just for this adventure my whole life. If I had the chance to be a part of the Red Bull X-Alps family it would be a dream come true.
What does the Red Bull X-Alps mean to you?For me, it is a great adventure where you can test your limits. Competition requires a lot of respect, patience and wise decisions.
Why do you think you have what it takes?Because of my history of being a professional sportsman I am in good shape, I am active almost every day. I have a lot of skills and knowledge that I can use in this competition.
What will be your race strategy?I think experience is the key to success in this kind of competition. I will plan my strategies together with my team, which will probably depend on the weather.
Who makes the ideal supporter?Supporters are very important in this competition. It is really good if you have an experienced pilot who can also keep up with you and is beside you when you are hiking or taking off, navigate you and carry things for you. It is also good to have a weather expert.