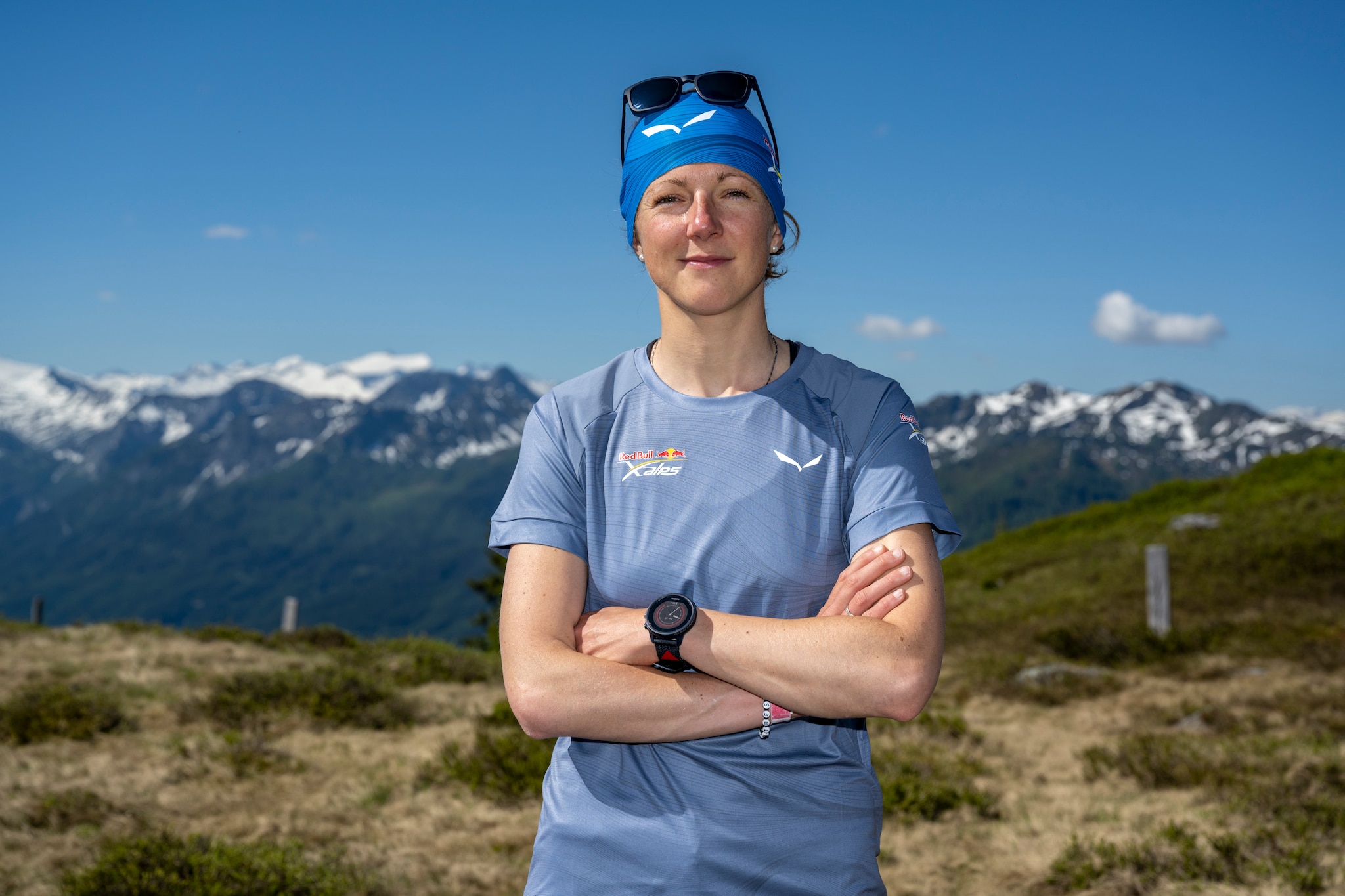 dtg

-- km

height

-- m

speed

-- km/h

heart beat

-- bpm
FRA4
Nationality:

France

Date of birth:

11 February 1992

Profession:

Paragliding teacher/Physiotherapist

Supporter:

Alexis Reverchon

Sponsors:

les passagers du vent, néo, sportihome, BV sport
When and why did you begin paragliding?I began paragliding with my father. I used to fly with him on the tandem when I was a child, and I started to fly on my own when I was 14 years old, in 2006. The feeling was just amazing, it was just pure freedom. At the beginning, I thought paragliding was boring. Every weekend, we'd go to the mountains with my family, sometimes we drove many kilometers to a site, and waited for the right wind, for good thermals... It was just dull. But once I started to fly, I understood. Then, I had one goal, to be good enough to fly in most conditions.
Do you paraglide competitively? List rankings and events.Yes, I do. I went to a special high school in the Pyrenees to learn how to do performance flights and to start competing. So, I began participating in regional competitions in 2008, then nationals, FAI 2, and I did my first Pre PWC in 2012, I won the overall and qualified for the Superfinal, where I was the 2nd female. Then I did several world cups, 2 world championships, and 1 European championship. I won the PWCA Superfinal in 2014 in Turkey (34th overall) and in 2017 (6th overall). It was hard to continue studying (sport university and physiotherapy school). After a year away from competitions and XC flying because of a knee injury, I was ready to start again but Covid-19 shortened the season.
What is your mountaineering experience?I've done many mountain sports, such as hiking, MTB, ski touring, and cross country skiing since I was a child. I do a bit of climbing but I suffer from vertigo. It's the most interesting way to get myself in trouble and outside my comfort zone. It's necessary for me to train my mental skills.
What is your paragliding experience?I've been flying since I was 14 years old. I've done a lot of cross-country flying and competitions, and I became a paragliding instructor in 2013. In 2012, I landed on top of Mont Blanc, I made a big flight around it as well in 2017, and many other cross-country flights.
What is your adventure racing / endurance sport experience?I like all endurance sports. In 2018, I crossed the Jura by cross-country skiing (190km in 2 1/2 days). Last year, I injured my knee badly (CLA surgery) and all I could do was biking, so I biked a lot: 4,000 km in the summer, all the big mountain passes in the Southern Alps (450 km and 10,000 meters elevation in 5 days). I've also been an assistant for hike and fly races. I assisted Maxime Bellemin during the Bornes to Fly (French race) (1st place) in 2015 and Saint Hil Air tour in 2017 (withdrawal). I was also an assistant for Max Pinot during the Bornes to Fly in 2017 (1st place) and X-Pyr in 2018 (2nd place).
What does your typical training week consist of?It depends on how I work. In the summer, I have less time because I work doing tandems flights. The rest of the time, the main activities each week are hike and fly, trail and road biking. I also do stretching and weight lifting as a complement. In winter, I do cross-country skiing 2 or 3 times a week, between 20 and 40 km each time and I've been doing ski touring for 2 years now. I also lift weights for strengthening, twice a week, depending on the cycle. So, I train between 5 (like this summer) and 20 hours per week at the maximum.
What are your best and worst adventure / flying moments?I have many good memories and it's difficult to choose the best. My best cross-country flight was from Saint André-les-Alpes and back. I flew 20 hours in two days and around 500 km. In June 2018, we decided to go to Saint André-les-Alpes in the Southern Alps, and then we flew back home to Annecy in one flight. But the day later, the forecast was good, with north wind, so we tried to fly back to St André to get the car, and we did. It was just awesome, seeing the take off was very rewarding. It was just a plan a few hours earlier and we did it. My worst moment was during the European Championships in Macedonia in 2016. I got sick in the middle of the competition, and I had to finish the comp without any power, with stomach and intestinal problems. It was hard because I was leading, and I saw my performance decline. I ended up 2nd, and it's been the hardest battle I've ever had.
What are the sporting moments you are most proud of?May be the PWCA Superfinal in 2017. My grand mother died when I arrived in Colombia, and that was hard on the ground but in the air, I was just focused on what I have to do, nothing else occurred: I was in "Flow". I'm just a bit disappointed that I was not on the general podium.
Have you competed in Red Bull X-Alps before and if so, when?No, first time.
What appeals to you about Red Bull X-Alps?I think it's the most impressive race in paragliding. It's not only a matter of flying, you also need to be good in endurance. It's like biathlon, which I'm a fan of, and I watch it on TV every season. In paragliding competitions, you have to wait a lot before flying, to go up to takeoff and wait for the briefing. Sometimes you go to the other side of the world and the weather is so bad that you can't fly, but you can't do any sports because you have to be ready in case the sun comes back... In hike and fly, there's no time to wait, you just have to move and I like this idea.
What will be your strategy during the race?I know that if conditions are good, I can fly far. I like cross-country flying and I fly alone most of the time. I know it will be hard to finish because the leaders are very strong and they're more experienced... But it's an interesting challenge!
Why do you think you will make it to the finish?I know that if conditions are good, I can fly far. I like cross-country flying and I fly alone most of the time. I know it will be hard to finish because the leaders are very strong and they're more experienced... But it's an interesting challenge!
What scares you the most about the event?I'm scared of being tired and having to fly in tough conditions. Also, that the weather is so bad that we can't fly far. But what scares me the most, is being nasty with my team because I'm hungry…
Have you ever done anything of this magnitude before?No, but is there an adventure as intense as the Red Bull X-Alps?
Glider make and modelozone zeolite
Harness make and modelnéo stayup