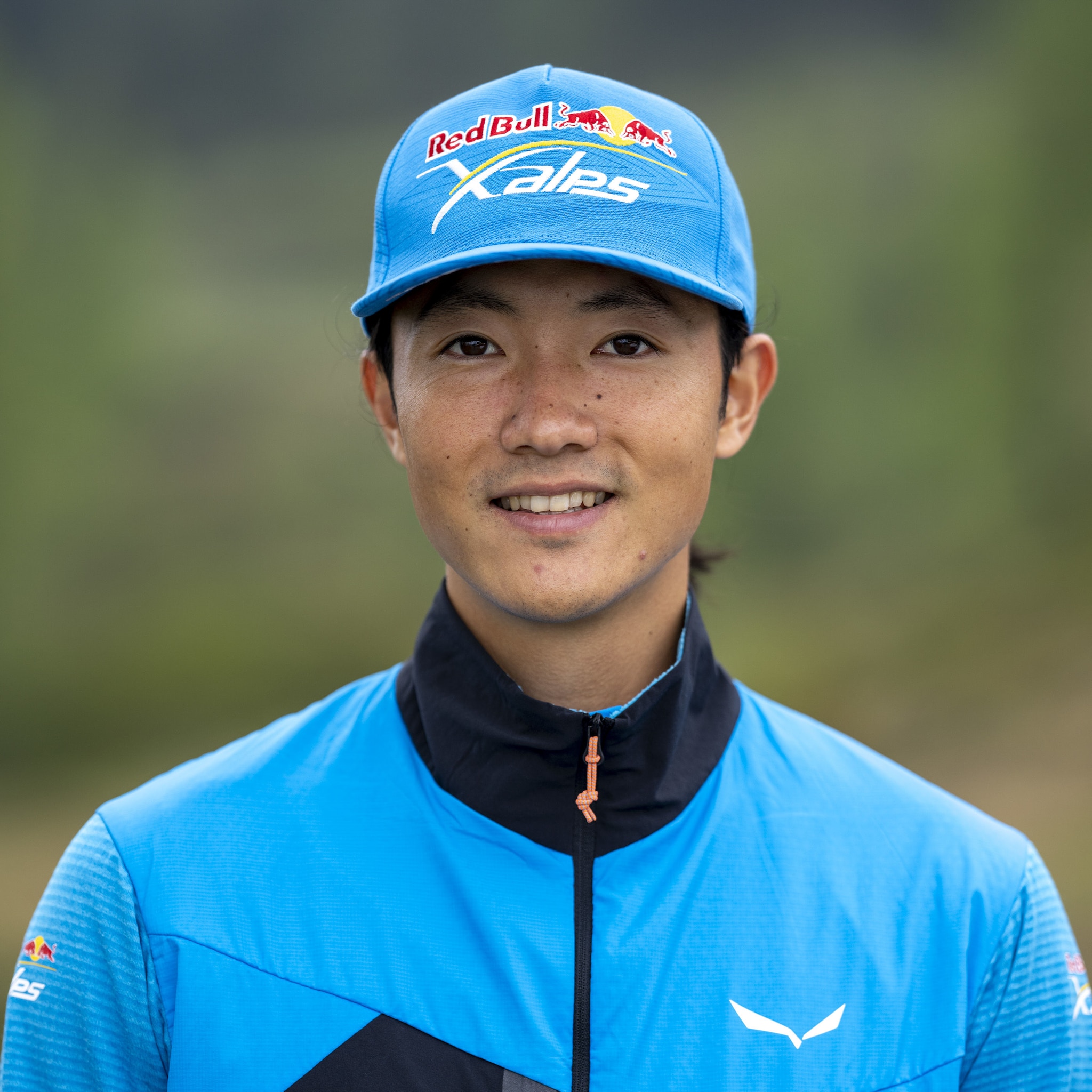 dtg

-- km

height

-- m

speed

-- km/h

heart beat

-- bpm
JPN2
Nationality:

Japan

Date of birth:

05 April 1994

Profession:

Paragliding instructor

Supporter:

Tetsuo Kogai

Sponsors:

Aerotact
When and why did you begin paragliding?When I was a university student, I watched a TV program for X-Alps. I was interested in paragliding, and so I started it. 3 days later, I started paragliding, I met Mr. Ogisawa coincidently. I felt destiny and then had aimed to enter the X-Alps.
Do you paraglide competitively? List rankings and events.2019 Tsugaike Hike&Fly: Champion 2018, 2017 Tsugaike Hike&Fly: 3rd 2019 National league Shikokusaburo Japan cup day1: Task top
What is your mountaineering experience?I started mountaineering at the same time started paragliding. I climbed some Japanese mountains. Mt. Amigasa Mt. Sirane Mt. Shirouma etc.
What is your paragliding experience?6 years. I have been a paragliding instructor for 3 years. I have flown many Japanese areas, Australia Manilla, European countries (France, Switzerland, Austria, Germany, and Italy). I had done Hike & Fly in many European areas last year.
What is your adventure racing / endurance sport experience?Tsugaike Hike & Fly.
What does your typical training week consist of?I usually climb and fly my home area Tsukuba before the job. During my holiday, I walk in the mountains for 6 hours, after that I fly.
What are your best and worst adventure / flying moments?My best adventure is the XC flight in Australia Manilla. The conditions were not great, but I could fly 145 km and 7 hours 45 minutes. My worst adventure was the flying in turbulence at Kronplatz. I felt that I might die.
What are the sporting moments you are most proud of?I think it is important to meet the landscapes I have never seen. It is one of the main reasons to do a Hike & Fly.
Have you competed in Red Bull X-Alps before and if so, when?No.
What appeals to you about Red Bull X-Alps?I am an athlete of next-generation in Japan.
What will be your strategy during the race?I do not have many experiences in paragliding. So I always consider the conditions, and remember the good route. Additionally, I want to show the power of the Japanese team's cooperation.
Why do you think you will make it to the finish?Japanese flying conditions are more changeable than in European countries. I think it is an advantage in adventure races like X-Alps.
What scares you the most about the event?I'm scared of losing concentration towards the end of the race.
Have you ever done anything of this magnitude before?No. If I have done this, it will be my biggest event.
Glider make and modelNova
Harness make and modelNova