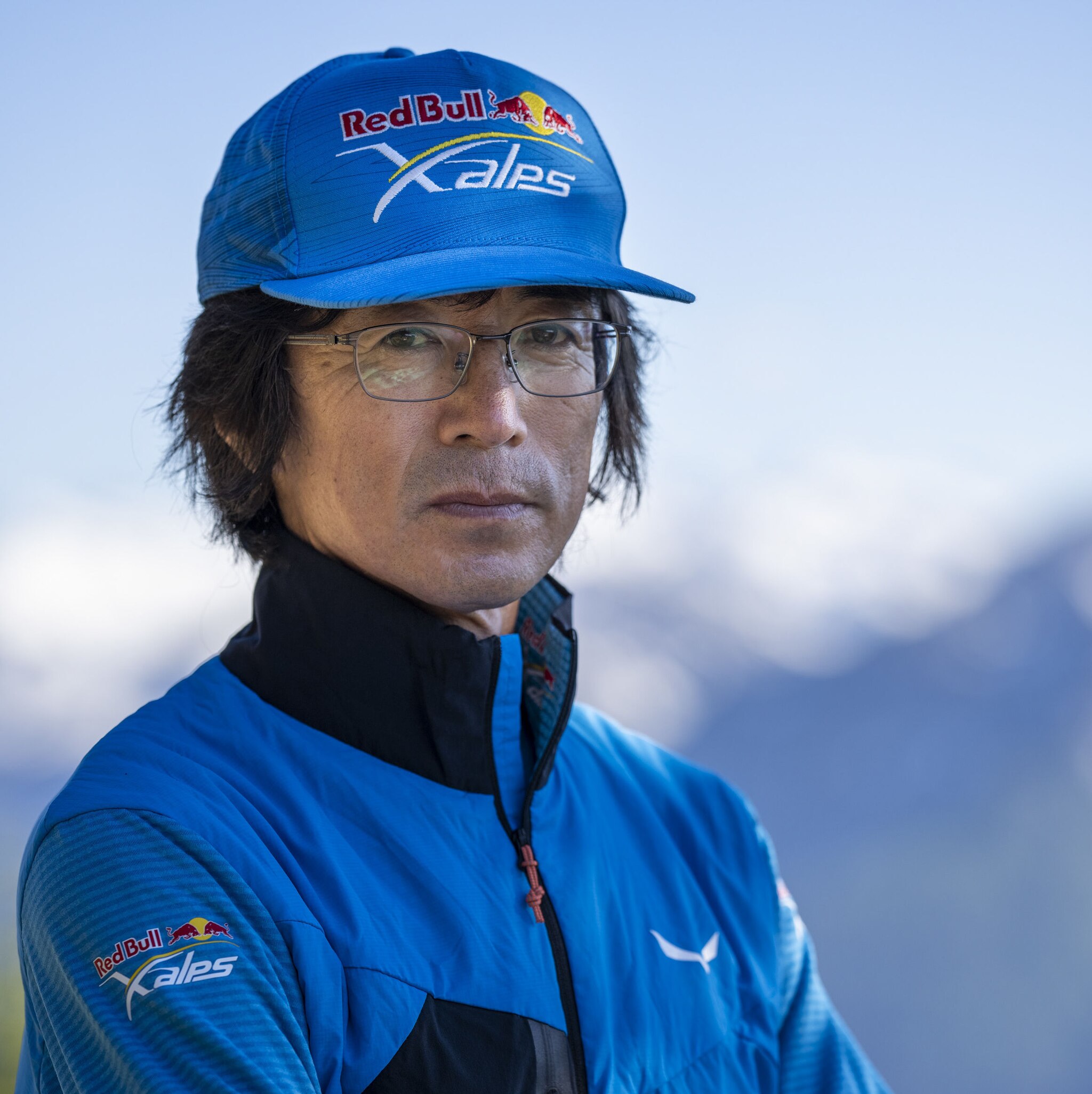 dtg

-- km

height

-- m

speed

-- km/h

heart beat

-- bpm
JPN1
Nationality:

Japan

Date of birth:

27 December 1959

Profession:

AEROTACT PILOT

Supporter:

Davide Cardona

Sponsors:

Aerotact, PHI, Kortel design, Airheart
When and why did you begin paragliding?1995 I was in Ski Team Miura Dolphins. The boss of our team is the guy who skied down from Everest with a parachute. So, I start fly with ski. It is like my boss does at Mt Everest.
Do you paraglide competitively? List rankings and events.Red Bull X-Alps 2019 (25th)
What is your mountaineering experience?5 times participant in Red Bull X-Alps.
What is your paragliding experience?Lots of competitions since 1991.
What is your adventure racing / endurance sport experience?5 times participant in Red Bull X-Alps.
What does your typical training week consist of?Running. Hike & Fly on flyable days.
What are your best and worst adventure / flying moments?Best is flying into Monaco at Red Bull X-Alps 2007. Worst was flying into a tree at the beginning of Red Bull X-Alps 2013.
What are the sporting moments you are most proud of?After trying hard to finish the race, all the supporters and me were happy.
Have you competed in Red Bull X-Alps before and if so, when?2007 2009 2011 2013 2019
What appeals to you about Red Bull X-Alps?Best adventure race in the world.
What will be your strategy during the race?Next year I'm coming with the best supporters who always have interesting strategies. Then I just need to choose the plan which is best fit for the conditions.
Why do you think you will make it to the finish?Because I know how to fly far in the Alps.
What scares you the most about the event?Nothing. Everything is going to be fun.
Have you ever done anything of this magnitude before?Red Bull X-Alps 5 times.
Glider make and model2 liner from PHI
Harness make and modelKoribli pro from Kortel design