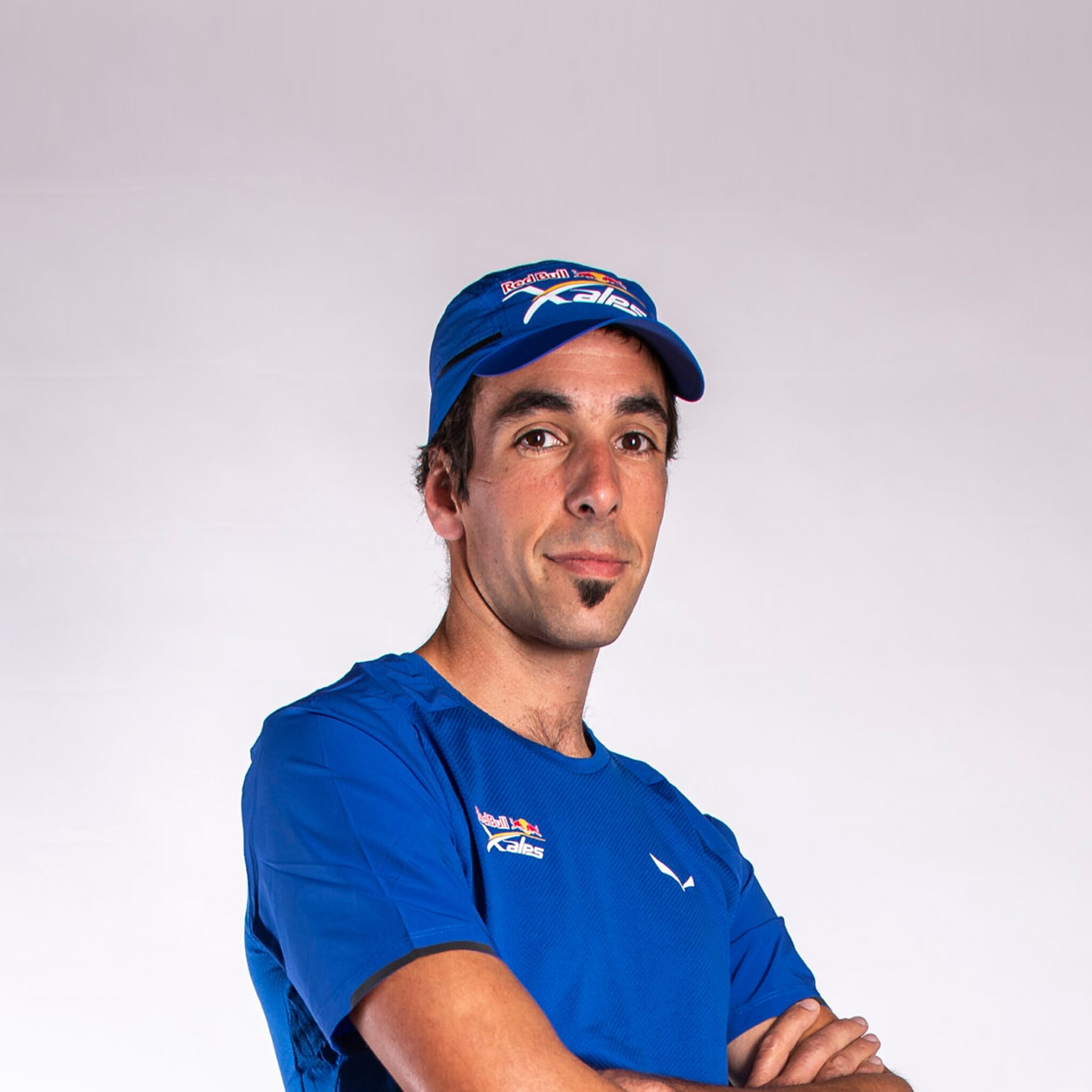 dtg

-- km

height

-- m

speed

-- km/h

heart beat

-- bpm
ESP
Nationality:

Spain

Date of birth:

10 November 1983

Profession:

Firefighter

Supporter:

Albert Cantenys

Glider:

Skywalk X-Alps 5

Harness:

Skywalk Range X-Alps 3

Sponsors:

My family and team, Skywalk, Esports Montanyà, Pastisseria El timbaler del Bruc, Alamair (Ozone Dealer)
List your top 5 paragliding competition resultsI haven't had much interest on XC speed competitions, I enjoy hike and fly competitions more. Some of the results: X-Pyr 2022, 8th overall, encordats 2017, 2018, 1st overall, Catalonian Championship hike and fly 2021, 1st overall, Spanish Championship hike and fly 2022, 3rd overall, Transratafia hike and fly 2018, 1st overall
How many years have you been flying?13
Tell us how you got into paraglidingComing from a mountaineering background, it was an obvious transition. I live in the eastern Pyrenees (northern Catalonia), a very beautiful spot for flying.
How many hours do you fly a year?I fly around 150-200h per year.
Summarize the paragliding experience which you think qualifies you to do to the race?I feel that having learned how to fly in a not very crowded environment has given me tools to be able to fly in not so easy environments, alone, with tricky wind conditions, and the need to evaluate every situation. I feel these kinds of races need a mix of many different abilities, that are the ones I train in my homeplace on a daily basis.
What has been your best paragliding moment?Crossing the barrier of Spain and France on this year's edition of X-Pyr.
And your worst moment?In our local mountains, at the Talló, an incident cascade in a tandem with my wife with no consequences.
What is your adventure racing / endurance events experience?X-Pyr race in 2022, Matagalls Montserrat 80km, several mountain half marathons. Although I train a lot in the mountains, I don't do many races.
What mountaineering experience do you have?I have been climbing regularly (both alpine climbing and indoor climbing), doing mountaineering, skiing, mountain biking...
List your top 5 best adventuresVol biv in the Alps from Annecy to Interlaken, vol biv crossing the Pyrenees with friends, vol biv crossing the Central Pyrenees in tandem with my wife, Pyrenees air tour race with friends, trip to Patagonia with my wife to Fitz Roy area.
What's your training philosophy? Do you follow a regular plan?I don't follow a plan, I try to do as much activity as I can. My profession allows me to have time and to have the training as a part of my life.
Do you follow a special diet?Not on a regularly basis, but my wife is a cardiologist, we have a pretty equilibrated diet, and also when close to a big race I adjust the diet to a plan and follow a special diet during a competition. We have got advice from a nutricionist for races.
What's your approach to nutrition?I feel our mediterranean diet is pretty good in general, but of course I feel the benefits of it close to a long race. The diet we followed helped for sure not to have a single cramp during the whole X-Pyr.
What wing do you fly?Ozone Zeolite GT
What is your race goal?Not to get injured, to enjoy the race and it would be great to reach the finish line.
What is your approach to risk and safety? What are your rules for staying safe?I think it's important to always evaluate the cost/benefit of every decision, and we know in a race like this you always have to move the bar a bit higher, but with this always keep the balance in mind
Why do you want to take part in the Red Bull X-Alps?Because I feel I have all the elements needed to take part in a race like this, and this race has been a big part of my motivation to progress in the sport.
Why do you think you have what it takes?A good combination of skills, either physically, technically or mentally, and also a great motivated team to go as far as needed.
What will be your race strategy?There is a huge amount of work to be done before the race, both in training and preparation. Once that is done, we need to find solutions to fly as much as possible.
Who makes the ideal supporter?In a race like this there is a big range of different needs, that require different people. It's very hard for a single person to do everything. A bigger team is better because you can divide tasks.
Have you ever done anything of this magnitude before?No. Although this year's X-Pyr was said to be pretty hard, we enjoyed the experience and felt suited for it.