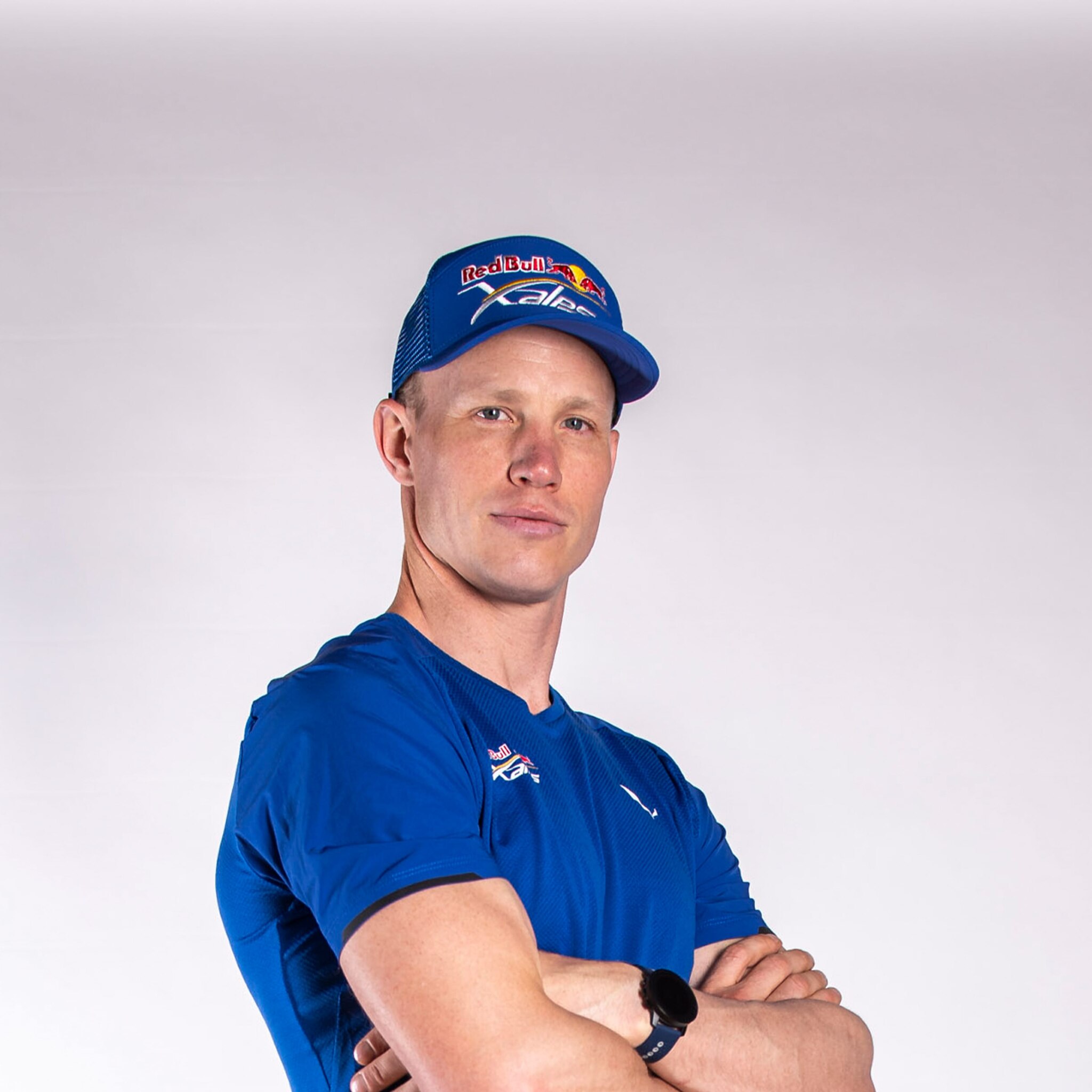 dtg

-- km

height

-- m

speed

-- km/h

heart beat

-- bpm
CAN
Nationality:

Canada

Date of birth:

21 May 1983

Profession:

Surgical clinic manager

Supporter:

Jonathan Klimow

Glider:

Advance Omega ULS

Harness:

Advance Lightness XA

Sponsors:

Paraglide Canada, Pathfinder Asset Management, Christopher Bates, West Coast Soaring Club, Dr. Sheina Macadam Inc.
List your top 5 adventure flying, hike & fly or vol biv experiencesX-Pyr 2022 competitor, accomplishing a top-ten FAI triangle distance in Canada, flying from Pemberton to Hope, BC, across some of the most rugged, remote, and wild terrain in Western Canda, competing in the X-RedRocks and chasing legends like Honza and Bill Belcourt, every vol-biv I've done at my home flying site in Pemberton, BC. Only 10km away from launch you can be in spectacular secluded wilderness.
List your top 5 paragliding competition resultsX-Pyr 2022 11th place, X-RedRocks 2021 7th place, Canadian Paragliding Nationals 2019 9th place
How many years have you been flying?Twelve years
Tell us how you got into paraglidingI've had a lifelong infatuation with flight. As a child, I would climb trees to be closer to the sky, and build and fly radio-controlled planes, always wishing I was in them. Later, I saw hang gliders flying at a site near my home and decided I had to do that too, but initially took a conventional flying route and got my pilot's license as a teenager. It wasn't until my basic paragliding course that I finally felt like I discovered the purest form of flight, and I've never looked back! Our generally poor Canadian weather meant training here would take many months, so after researching some better places to learn to fly, I jumped on a plane to Spain. With this introduction, I was launching off every hill I could find on any flyable day. My passion for paragliding has only grown since then as I discovered the magic of cross country flying over the remote mountains of Western Canada. I'm now also deeply involved in the community of our sport as president of the West Coast Soaring Club (Canada's largest free-flight club) and as a board member of our provincial flying association, the BCHPA. My life and travel now revolve around paragliding,
How many hours do you fly a year?My goal each year is to fly about 200 hours and I've gotten close or achieved this most years, which is hard to do in Canada. Thankfully, Mexico is close by and I've also spent a lot of time in Europe, too.
Summarize the paragliding experience which you think qualifies you to do to the race?Firstly, I competed in the 2022 X-Pyr and finished well in 11th place overall. This experience was invaluable to honing how my team worked together, and we approached the race as a 'trial run' for our ultimate goal which is to compete in the Red Bull X-Alps. From weather and competitor analysis to route planning and navigation, across unfamiliar terrain, each decision was approached strategically. In addition, I handled the extreme demands placed on a pilot in such a race quite well. Despite grueling days on the ground and poor weather, my lifetime emphasis on physical fitness and recent years focused on hike and fly training paid off. My fatigue was manageable while flying even in very rough, windy, and rainy conditions in the unforgiving Pyrenees. Although the Red Bull X-Alps is considerably farther distance, I believe my performance in the X-Pyr demonstrates my competitive capabilities, as well as my capacity to fly safely, manage risk, and stay injury-free in demanding situations. Secondly, I've competed in the X-RedRocks (North America's first large hike and fly race) last year, and will be racing again this year. Although much shorter in format, my 7th place finish overall demonstrates my ranking among North American pilots, even amongst prior Red Bull X-Alps athletes. Additionally, much of my flying experience has been over very rugged and unforgiving high mountains such as we have in Canada, which is not for the faint of heart. My longer cross-country flights require a high level of piloting skill and planning to complete safely, and I'm in the top-ten pilots for the largest FAI triangles (182km) in Canada. Although not huge by European standards, the remoteness of our terrain appeals only to very adventurous and self-sufficient pilots. I've also traveled extensively for flying to areas including the Italian, French, and Swiss Alps, Spain, and Mexico.
What mountaineering experience do you have?I've done some via ferratas, lots of serious trekking, and tagged along with friends on some basic climbs. Most of the mountains I've summited could be done by hiking and scrambling. In the winter, I've spent considerable time backcountry skiing and have avalanche training.
List your top 5 best adventuresTrekking through the Himalayas to Mount Everest base camp in Nepal, 4,000km+ motorcycle trips (several times) down/up the west coast of North America, completing an elite selection course run by Canadian Special Forces (if you can call this an adventure), which was the most physically and mentally demanding week I've ever been through. XCBC - a fabulous week-long van-based paragliding trip with fabulous friends, food, and fun. A three-day self-sufficient and off-grid solo vol-biv around Valle de Bravo, Mexico.
What other adventure sports do you do?Downhill skiing, surfing, street and enduro/off-road motorcycling, trail-running, although paragliding now dwarfs any of my other adventure activities.
Best adventure moment?Standing on top of Kala Patthar in the Himalayan Mountains, with spectacular views of Mt. Everest, Nuptse, and Changtse at 5,600m.
Worst adventure moment?Caring for a friend who developed cerebral edema near Mt. Everest base camp, and had to be speedily evacuated to a lower altitude.
What's your training philosophy? Do you follow a regular plan?Physical fitness has defined my life as much as paragliding and I've been training either for strength or endurance for over two decades. Over this time, I have always focused on consistency. This means being in the gym for strength or cardio training, and outdoors road or trail running, swimming, or biking at least five days a week on average, plus active recovery days of stretching or light activity. Over the past couple years of training for hike and fly racing, I've focused exclusively on an endurance/trail running plan based on the book "Training for the Uphill Athlete" by House, Johnston, and Jornet. Some weeks are very hard, but as with anything physical, recovery time is critical so there are lighter weeks to accommodate this. Personally, I need to follow a plan because I enjoy seeing my progression, but I've also been training for so long that it is second. Knowing your strengths also requires knowing your weaknesses, or when you need a break, so I try to listen to my body and give it a break when necessary. My experience has taught me not to ignore my body.
Do you follow a special diet?No, but my friends who see my eating habits often ask me if I'm following a strict diet! However, I do moderate my eating relative to my training load. For example, during strenuous phases of my training, I'll bump up my protein and carbs, ensure my meals are timed appropriately, and take basic supplements like a multivitamin, glutamine, and omega oils to help with recovery.
What's your approach to nutrition?I've always been conscious about keeping myself healthy and my general approach is very simple. Basically, I focus on balancing clean protein, carbs, and veggies through a variety of nutritionally-dense foods and I avoid processed or refined foods as much as possible. This means I prioritize lean meats like fish and chicken, and stick to whole grains like brown rice and lentils, and try to keep my sugar intake low. Despite that, I'm not one to totally avoid desserts or beer. You have to enjoy life as well!
What wing do you fly?I've been flying the Omega X-Alps 3 for a couple of years now and absolutely love this wing. It's rock solid, performs very well, and is manageable even when I'm tired after strenuous multi-day hike and flys. It'll launch out of exceptionally tight spaces and can be landed safely nearly anywhere.
What is your race goal?I have three equally important goals for the Red Bull X-Alps. Number one is to be safe, number two is to perform well, and number three is to have fun. From a competition standpoint, for me at least, all these goals are mutually supportive. Safety is paramount because I can't be competitive or have fun if I'm injured or placing myself in bad situations, and I finish best when I'm enjoying myself which means only taking appropriate and measured risks. Secondly, I want to perform well against the other athletes because I'm motivated by the race environment and enjoy competing. Last, but definitely not least, maximizing the fun component is important because that's ultimately why we're doing this. I want to enjoy the experience and I want my team to have an incredible time as well!
What is your approach to risk and safety? What are your rules for staying safe?Broadly speaking, I take a decision-matrix approach to risk management in assessing situations by asking myself questions and answering as objectively as I can. Where possible, I'll also discuss this with my team. This applies on the ground and in the air and is based on being honest and realistic with myself. The questions vary with the situation, but focus on possible outcomes, having contingency plans, protecting my downside vs. potential upside, and whether or not I'm as prepared as possible. Additionally, my hard rule is I never rely on luck or chance. On the ground, for example, it can be incredibly frustrating to hike a mountain only to find the launch is nearly impossible due to weather or terrain. Here, being realistic means - is it actually possible to launch? If the launch doesn't go well, can I abort? What's the worst that can happen if the launch is bad? If the launch doesn't work, is there a route down, ideally along course line? If the answers in this decision-matrix approach are mostly, or all negative, it's going to give me a bad feeling and I'll know I need to reassess my plans. In the air, an example would be flying in deteriorating weather and choosing to continue flying or land. I know what I'm capable of flying in, but I also need to maintain a margin of safety to perform well and protect myself, and I may not know how bad conditions can get. Usually, when I'm in this type of situation my best-expected-worst case scenario helps maintain my safety and manage risk. If the best case scenario is a few more km along the course, the expected is marginally less, and the worst is being caught in a gust front or unlandable valley, deliberately thinking through these outcomes and quantifying them as much as possible is my best approach. Other specific ways I manage risk is through checklists (for pre-flight, packing safety gear, etc.) and by preparation and planning as much as possible. In all these cases, if I ultimately don't have a good feeling about a plan or situation, I know that something is wrong and I need to change my strategy. I know I perform at my best when I'm feeling good, which requires keeping a safety margin and having options, so slowing down when needed is always the right decision.
Why do you want to take part in the Red Bull X-Alps?The Red Bull X-Alps represents the perfect challenge for me. No other adventure race combines my two main passions in life of paragliding and physical fitness for such massive distance or provides the opportunity to compete with the best hike and fly pilots in the world over the most spectacular and demanding terrain possible. I feel like I was born to do the Red Bull X-Alps and from the moment I learned that such a race existed a decade ago, I said to myself "I have to do this." Much of what I've accomplished thus far has given me the unique skill set to be safe and competitive, and while the race is indeed daunting, I also find it energizing which only boosts my already high level of motivation to perform well. My recent performance in the X-Pyr was the final preparatory step - I'm finally ready after years of preparation and can't wait to get to the start line. Lastly, I love the journey that Red Bull X-Alps will entail. I love the preparation, training, logistics, challenges, and excitement of chasing this song.
What does the Red Bull X-Alps mean to you?This is highly personal, but for me, the Red Bull X-Alps represents the perfect challenge, and challenging myself brings me so much fulfillment in life.
Why do you think you have what it takes?I've been preparing for years for this race. The expert level piloting and cross-country skills, extreme level of physical fitness, solid risk assessment capabilities, meteorological knowledge, mental toughness, teamworking competence, humility, and generally being comfortable operating in extremely demanding environments are some of the diverse attributes I have developed over these years. Most importantly, I've developed a healthy respect for our form of aviation from a safety standpoint and have the maturity to know when to push, and when not to when flying. My recent X-Pyr experience was essentially a proving ground for my team in preparation for the Red Bull X-Alps. We learned a lot and performed well, but most importantly we demonstrated that we've got what it takes. Similarly, my general mountain experience is extensive. I grew up in the rugged coastal mountains of western Canada and bring a lot to the table from my time in the military. This includes extensive training covering mountain warfare, navigation, avalanche, and survival in both summer and winter. Currently, my physical fitness is the best it has ever been, my flying is dialed in, and I have an excellent, experienced team and sponsors already assembled.
What will be your race strategy?My strategy is based on some fundamental lessons from my military experience that 'slow is smooth, and smooth is fast.' I've applied this somewhat counterintuitive approach to many areas of my life and it summarizes my race strategy perfectly. It means the best way to move fast in a complex, highly variable environment is to slow down, be deliberate, and make strategic decisions without skipping steps in your process. The opposite of this is being rushed, where errors lurk and missteps set you back. I'll be relying on checklists, discussing moves with my team, being patient in the air, getting to high ground, and working it as much as possible. I also prepare all the basics in advance; packing my gear is always done in the exact same way every time, my equipment is always in the same place, my daily supplies standardized, etc. This allows me to fully focus on the task at hand as everything else is automatic.
Who makes the ideal supporter?My ideal supporter is a data analyst, a pro-paragliding pilot, a weather guru, and an excellent driver and chef! Since that's a very unrealistic combination, it's actually best to have two supporters. I'm very lucky to have an awesome team still from my last hike and fly race as they were absolutely critical to success, at least for me. My first ideal supporter is someone who I can discuss weather, route planning, and strategy with in-depth to the extent that we can build ideas off each other. They also monitor how the day is evolving, update forecasts, and keep an eye on other competitors. My second supporter doesn't have to be as knowledgeable about flying but ideally is comfortable with long days driving, preparing meals, organizing gear, and generally helping out with all the logistics. For both supporters, a great attitude and personalities that jive well with the team are also important, as the workload is intense and the days are long. I'm lucky enough to have both of these roles already covered with my team.
Have you ever done anything of this magnitude before?Yes, both flying-related and in other parts of my life. My recent X-Pyr experience was similar in duration and even though the total distance was shorter, the poor weather made for exceptionally challenging conditions on the ground and in the air. Additionally, much of my military training has been as physically and mentally demanding, or more, and usually for much longer timeframes. Basic training was incredibly challenging, along with many other courses and exercises I've done. A significant portion of what we did in the infantry is relatable as we simply cannot perform without a high level of physical fitness and mental stamina. However, I like to approach each challenge I undertake with a learning mindset and humility. There are always surprises, which I welcome, as that's what keeps these adventures exciting!