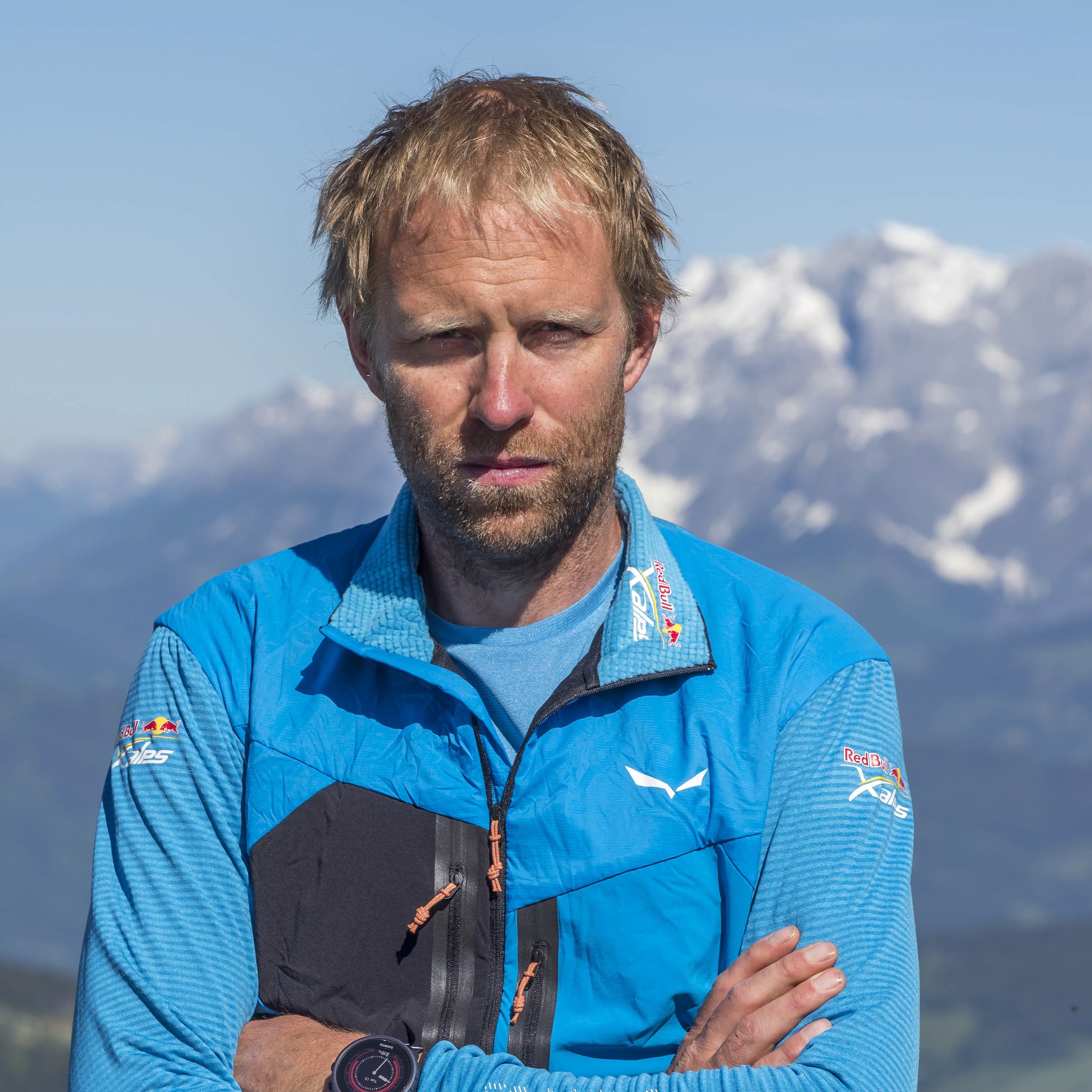 dtg

-- km

height

-- m

speed

-- km/h

heart beat

-- bpm
NED
Nationality:

Netherlands

Date of birth:

12 May 1984

Profession:

Snowmaker

Supporter:

Nicole van Schelven

Sponsors:

tba
When and why did you begin paragliding?I started paragliding when I was 10 years old because my dad was flying, and as a kid who doesn't want to fly?
Do you paraglide competitively? List rankings and events.I am not so much in regular competitions anymore, I did the Red Bull X-Alps 4 times. My rankings were... 2011 (7th) 2013 (6th) 2015 (7th) 2017 (4th). Let's see if I can do better.
What is your mountaineering experience?I've lived in the mountains for a few years now, amongst Switzerland's highest peaks. Before that I was a guide in climbing, via ferrata, rope courses...
What is your paragliding experience?I have been flying 25 years. I gathered quite some experience. Also flying the Red Bull X-Alps 4 times.
What is your adventure racing / endurance sport experience?I've always liked sports. Red Bull X-Alps would be the toughest race I've been in.
What does your typical training week consist of?Hiking up mountains, flying off them. Ski touring in winter, long hikes whenever I have the time during weekends, and mountain biking. I like to keep things interesting by doing lots of different things.
What are your best and worst adventure / flying moments?I could name many, but I think most of them must have happened during the X-Alps. Landing backwards in föhn conditions. Incredible flights in which I gained 10 places during the X-Alps.
What are the sporting moments you are most proud of?Finishing 4th in the world's toughest adventure race.
Have you competed in Red Bull X-Alps before and if so, when?Yes. 2011, 2013, 2015, 2017.
What appeals to you about Red Bull X-Alps?It's just an incredible race which suits me well. A goal which is quite clear: Monaco! Also, just giving it all you've got during 10 days without thinking about anything other than that.
What will be your strategy during the race?Be myself, it seems to work every time.
Why do you think you will make it to the finish?I know what it's like, unless I get injured I will make it.
What scares you the most about the event?The sometimes tough conditions we are flying in. Strong valley winds.
Have you ever done anything of this magnitude before?Yes 4 times, I wanted to take a break last time to see if I would like to do it again. I realised I really missed the adrenaline of this race.
Glider make and modelskywalk x alps
Harness make and modelrange x alps 2