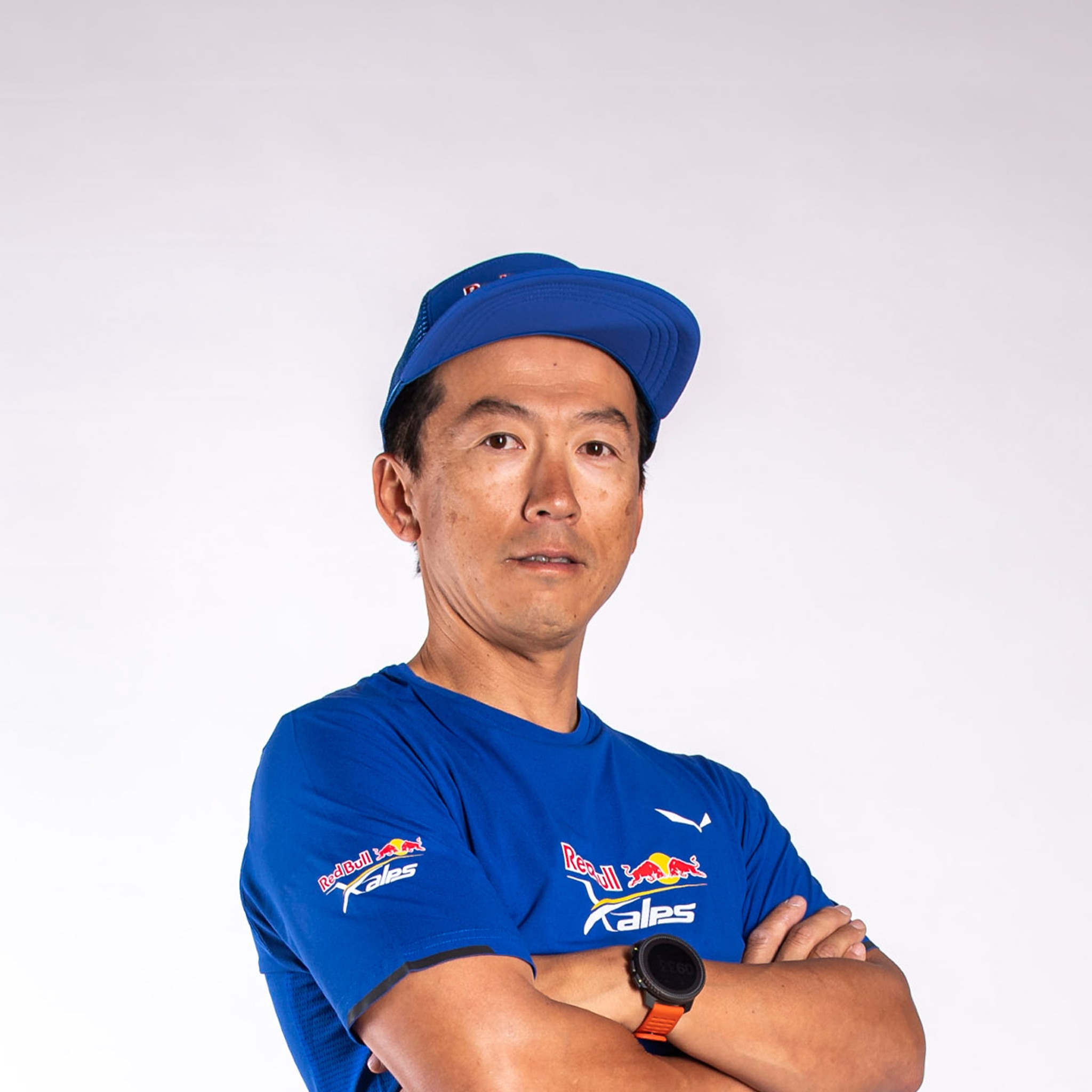 dtg

-- km

height

-- m

speed

-- km/h

heart beat

-- bpm
JPN
Nationality:

Japan

Date of birth:

24 December 1976

Profession:

Mountain guide and paragliding instructor

Supporter:

Benoit HOSTEIN

Glider:

NIVIUK Klimber 3P

Harness:

NIVIUK Arrow P

Sponsors:

THE NORTH FACE, K2, NIVIUK, Point 6, Soto, SUUNTO
List your top 5 paragliding competition resultsSUISS Hike and Fly Championships 2020 - 4th, VERCOFLY 2020 - 10th, Bornes to Fly 2022 - 4th, X-Pyr 2022 - 21th
How many years have you been flying?For nine years
Tell us how you got into paraglidingI have been mountaineering for 30 years and paragliding naturally integrated into my mountain activities.
How many hours do you fly a year?200hours+
Summarize the paragliding experience which you think qualifies you to do to the race?I'm Japanese and the paragliding experience in Japanese Alps is very different. So I spent my last few summers in Europe to get used to the condition of the European mountains.
What has been your best paragliding moment?When I landed on the top of Mont Blanc
And your worst moment?When I found myself pushed into the depths of Japanese Alps with heavy cross country competition equipments.
What is your adventure racing / endurance events experience?X-Pyr 2022 was one of the most intense
What mountaineering experience do you have?I'm an UIAGM mountain guide since 2001
List your top 5 best adventuresBaffin Island for a mountaineering expedition.Denali for a mountaineering expedition.Chain of several north faces from Chamonix village to finish at the summit of Mont Blanc. Hike & fly trip in Nepal. Extreme ski trip in the Lyngen Alps, Norway.
What other adventure sports do you do?Alpinism, rock climbing, ice climbing, back country skiing
What's your training philosophy? Do you follow a regular plan?I do not follow any regular training program. I spend most of my time in the mountains with my clients so the little time I have left for myself, I train on my weak points.
What wing do you fly?Ozone ENZO3, Ozone Zeolite GT, Skywalk X-Alps, Advance PI 3, Dudek Run&Fly, Ozone Wisp, BGD Dual 2
What is your race goal?I want to finish the race.
What is your approach to risk and safety? What are your rules for staying safe?Risk is part of the game, but safety is very important in my practice. It's hard to write down my rules. But when it doesn't feel right to me, I stop. I always ensure that there are few options at all times.
Why do you want to take part in the Red Bull X-Alps?This is the most beautiful and biggest competition so I want to face up to this challenge.
What does the Red Bull X-Alps mean to you?It's a dream for me.
Why do you think you have what it takes?I am the most prepared Japanese for this competition.
What will be your race strategy?Moving forward steadily step by step. I want to make a plan to take full advantage of each day and get as far ahead in the race as I can.
Have you ever done anything of this magnitude before?I have climbed for more than two weeks, and although I have spent time on the wall and reached the summit exhausted and nervous, I have no experience with Red Bull X-Alps so I am not sure how I will feel or how my body will change.