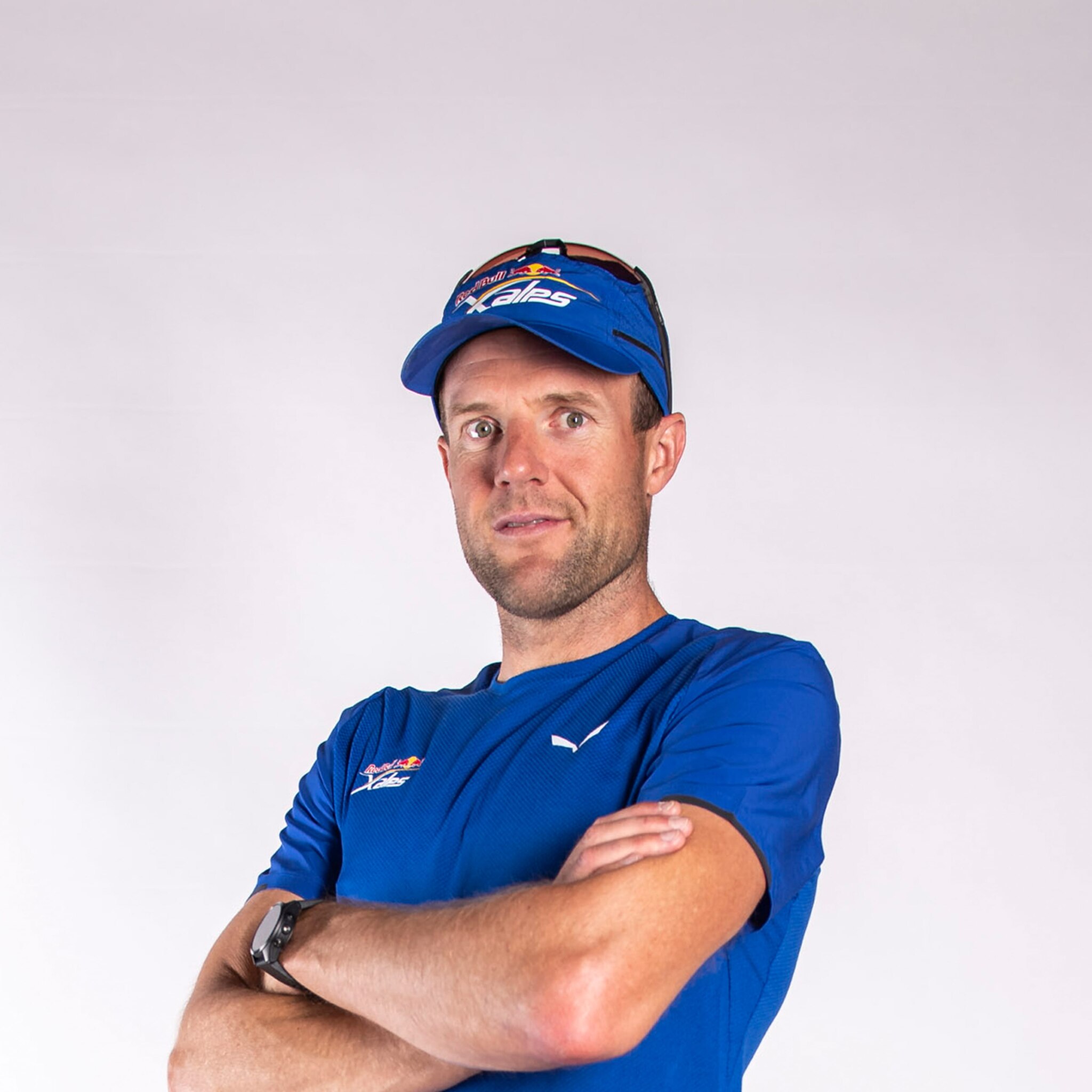 dtg

-- km

height

-- m

speed

-- km/h

heart beat

-- bpm
SUI1
Nationality:

Switzerland

Date of birth:

27 July 1982

Profession:

Paragliding-Professional, Keynote-Speaker, Hike&Fly-Expert, Paragliding Coach, Testpilot, Tandempilot

Supporter:

Lars Meerstetter

Glider:

ADVANCE Omega XA 5

Harness:

ADVANCE Lightness 3 XA-21

Sponsors:

Teamwork, Lowa, ADVANCE, Niesen, Künzi & Knutti AG, You Count / Adelboden Tourismus / Salewa / Bächli Bergsport / Adelcloud- Aarecloud / Adelbodner / X-Bionic / SHV / XC Tracer
How many years have you been paragliding?24 years. In my soul I have been flying since I was a little boy. Officially, I have been flying my paraglider since the age of 16. Why? Because it was (and still is) the best tool & toy to fly with and broaden my horizon. I got my license in 1998, when I was 16 and was able to realize my dream of finally being able to fly by myself.
How many hours a year are you flying?Around 200- 250h
List your paragliding achievements, both competitions and personal adventuresExperience = Experiences x Reflection. That's why not only the flying hours and the kilometers count for me, but if I have understood and internalized it with my head, heart and hands in a way that I can repeat and pass it on. For me, success is much more than luck and tailwind on day X, I try to cultivate my experience and intuition like a treasure and to develop it further with many small success experiences and trainings. Mastery is reached when the glider and me are one and "it" just flies. Just like an old jazz musician who is also one with the instrument and the improvisation and melody just happens. It makes music, it flies, I want to be able to do this magic.
What other adventures have you done, either races or personal projects?In the summer there was a lot going on and it is my goal to be "current" with motivating goals until the start of the Red Bull X-Alps! In the last 100 days I mastered: Podium at the X-Pyr, Eigertour, Dolomiti Super Fly and the X-Swiss, a hike and fly 253km across Switzerland in 48 hours with the X-Alps Academy! Anything else? An average training day usually has 800hm and 10km in 2h.
Who makes the perfect supporter?We have experience in what we have to do. If I have a problem, he has a solution.
Why do you want to do the race again?After two editions of Red Bull X-Alps you know how it works, then you can do it again and again. Maybe it doesn't look like fun, but for us it is!
Entry is never guaranteed (unless you made the podium or goal). Why should you be in the race again?In competitions we make decisions again and again and immediately see how good they are. But we also like to take risks, although the consequences sometimes are a bad result. If we manage to win, it may have been due to the risk we took, so we are happy but not really proud. We are proud of the decision that I decided to fly with the "paraglider", to gain experience which I can now pass on and to build up a good image together with my partners and sponsors - thank you!
Were you happy with your last performance?Yes of corse, we won! We are also was very proud of how we won, it was better and more controlled then ever before. But on the other side, we can always improve our workflow, that is one of our goals for 2023!
What will you do differently this time around?Since 2009 we have constantly optimized our strategy. My strength lies in flying, in feeling where and when I'm able to fly. We keep the logistics manageable and, if possible, plan for reserves. In the end, we know that you have to look for ideas / options but stay flexible enough to be able to do the right thing at the right moment! To do better is the transfer from our planning to the follower, our goal is to share our ideas during the race with the world.
What do you enjoy about the race?2009: The first time - beginner's spirit, no night's rest yet and a great adventure with Thomas Theurillat against my friend and our great role model Alex Hofer. Our strategy was: a new adventure, to get ahead personally. Our highlight: towing start on the glacier. We learned that all teams make mistakes and it's important to be well prepared at the take-off. 2011: Lots of rain and foehn, descending the Dachstein on foot and in fresh snow through the Dolomites. Strategy was: safe / fast / confident. Our highlight: Casattihütte- >200km flight from Bormio to Zermatt! 2013: Course record in great weather. A race that Thomas and I are still proud of today in terms of efficiency and pro-active routing. The strategy was "Magic Moves" and that's how we did it. (Flight from Sulden to Innertkirchen or Interlaken to Courmayeur and from Pas de la Coche to Nice) 2015: We started for the first time with Yvonne in a group of three and were able to master the adventure with a pure electric vehicle as support vehicle! So we used water, wind and muscle power to cross the Alps. High demands on ourselves led to a lot of pressure and even more performance and learning. Highlight: flight through the Brenta Towers. Learned: the batteries do not only have to be charged regularly in the vehicle, but the team also has to be careful who has how much battery power! 2017: New team with Tobias and Bruno and 1st time over 1,100km distance. On the first day I did over 80km, that was too much for my knee and I was in pain and was happy to arrive in Monaco after 11 days. Highlight was the crossing of the Teodulpass. Learned: On the first day you can't win a race that lasts several days, but lose - start slowly, take good care of your body, then you can push! 2019: With Andy and Steffi in the camper and Chrigel in the electric car we had two vehicles and more resources for the first time. The track also took us past home, which motivated me more than ever! Highlights: to be able to fly over the Alps several times and the flight from Davos to the Turnpoint Titlis, which gave me the lead. Learned: energy management and experience from the training worked well.