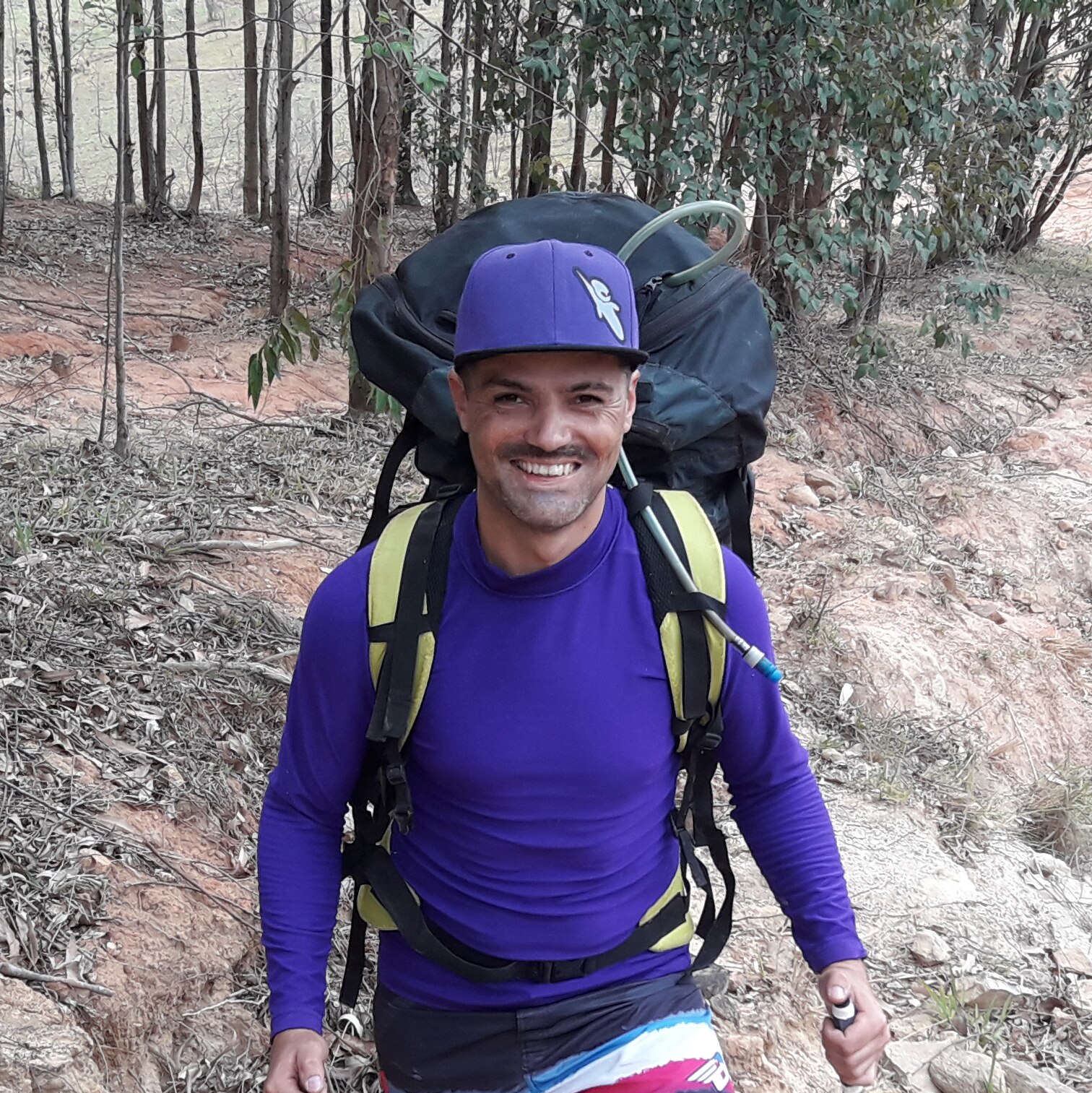 dtg

-- km

height

-- m

speed

-- km/h

heart beat

-- bpm
BRA
Nationality:

Brazil

Date of birth:

16 February 1982

Profession:

military police

Supporter:

Tamires Diniz

Sponsors:

under negotiation
When and why did you begin paragliding?I started paragliding in 2008, during that period I was already rappelling and hiking in hostile environments. I was in the military police since 2003 and sports helped me to keep my mind clean and my body in shape.
Do you paraglide competitively? List rankings and events.I ran some Brazilian championships. My best result was a 5th place, but I also run the regional ones and in those I have already been on the podium a few times, but my main focus is cross-country.
What is your mountaineering experience?Experience of hiking and abseiling.
What is your paragliding experience?Flying since 2008, I was a flight instructor but nowadays I only teach cross-country courses. In Brazil we don't have mountains like Europe, so our triangles depend exclusively on thermal activity and I specialized in this type of flight. I have a 405 km straight flight, which took place last year, in northeastern Brazil.
What is your adventure racing / endurance sport experience?I need to always keep my physical shape good, because as I am a military police officer I must always be able to carry out the most diverse missions, whether in an urban environment or forest. I currently live in a small town and contact with nature is always easier and more common.
What does your typical training week consist of?Running and weight exercises.
What are your best and worst adventure / flying moments?The fact that I am flying can already be considered the best moment, I connect with inner peace during the flights. Worst? Only when I land very early, haha.
What are the sporting moments you are most proud of?Although I am competitive, the fact I'm ending competitions with more experienced pilots is already a source of pride for me. Another point is when cross-country students are able to develop and finish the flights together.
Have you competed in Red Bull X-Alps before and if so, when?No.
What appeals to you about Red Bull X-Alps?The challenge. I love challenges, my life has been full of challenges.
What will be your strategy during the race?Keep my mind healthy and strong. This is the secret.
Why do you think you will make it to the finish?Spiritually speaking ... because with God all things are possible. And because I believe in myself.
What scares you the most about the event?Nothing.
Have you ever done anything of this magnitude before?Does surviving the Brazilian periphery and having the most dangerous and undervalued profession in the country serve as an answer?
Glider make and modelFlow - Fusion light S
Harness make and modelunder negotiation