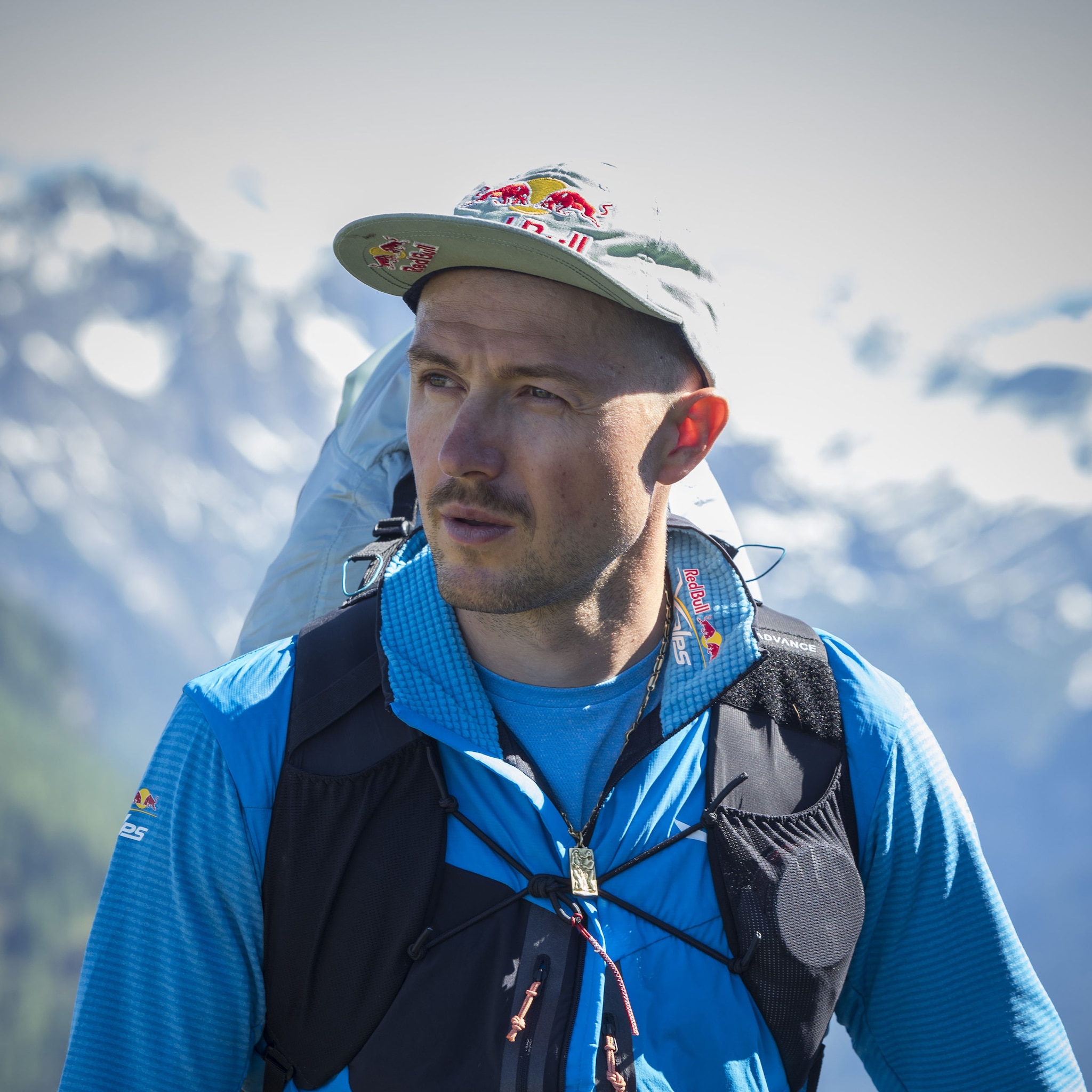 dtg

-- km

height

-- m

speed

-- km/h

heart beat

-- bpm
ITA1
Nationality:

Italy

Date of birth:

06 June 1986

Profession:

Professional athlet

Supporter:

Elisabeth Egger

Sponsors:

Red Bull, Salewa, Dorf Tirol, Advance Paragliders, Bliz
When and why did you begin paragliding?When I was 15 years old because my father was a pilot and I wanted to do it too!
Do you paraglide competitively? List rankings and events.2 times Paragliding World Cup winner 2 times Red Bull Dolomitenmann winner 3 times Red Bull Elements winner
What is your mountaineering experience?Many mountain projects that combine my skills by flying, climbing, and skiing in the Alps and all over the world.
What is your paragliding experience?19 years of pushing in this sport.
What is your adventure racing / endurance sport experience?4 times at the Red Bull X-Alps.
What does your typical training week consist of?I try to spend as much time as possible in the mountain, but I also do some gym sessions.
What are your best and worst adventure / flying moments?Too many of both...
What are the sporting moments you are most proud of?The first time I won the paragliding World Cup in 2013 was a dream come true.
Have you competed in Red Bull X-Alps before and if so, when?2013, 2015, 2017, 2019.
What appeals to you about Red Bull X-Alps?It's a great adventure but also a race!
What will be your strategy during the race?Flying as much as possible and enjoying the time in nature.
Why do you think you will make it to the finish?I did it 3 times...
What scares you the most about the event?It's a long adventure and I hope my body will be good for the whole race.
Have you ever done anything of this magnitude before?I've participated 4 times in the Red Bull X-Alps.
Glider make and modeladvance omega x alps
Harness make and modeladvance lightness